The British-Irish Airports "Unsung Heroes" Awards 2018 POLL
Unsung Hero Awards voting system is now closed. Please contact us if you have any questions. Contact us
Kevin Cullinane
Head of Communications,
daa Cork Airport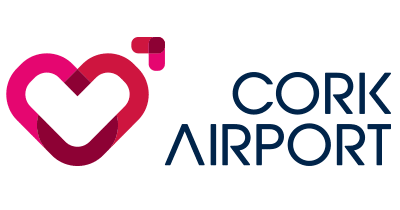 Kevin has worked tirelessly to ensure that Cork Airport is an airport of choice in southern Ireland - even through the tough times when passenger numbers were dropping he put forward positive messages and kept stakeholders, passengers and staff positively informed and involved. He is a consummate professional and keeps the wheels turning quietly but effectively. Now that passenger numbers are growing and Cork Airport is Irelands newest transatlantic airport he continues to promote the airport and the region with as much energy and enthusiasm as before. He is a thoroughly decent chap who is a fantastic example of how communications in the aviation world should be carried out.
John Sheehan
Service Quality Team Lead,
Dublin Airport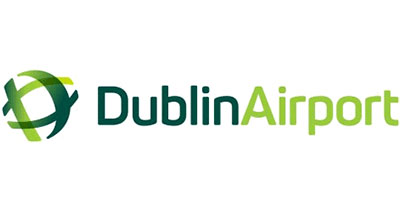 Over the course of any year in the aviation business, we come across those who will go above and beyond for staff and for passengers. Recently John showed unprecedented levels of compassion and empathy for stranded passengers during Storm Emma. While during these hectic and stressful times staff members at an airport are always ready to throw on a hi-vis and lend a hand. John's efforts went above and beyond this, while speaking to two female American passengers travelling with a baby, John offered them his contact number for emergencies if they couldn't get sorted with accommodation. A couple of days later at their wit's end, they called upon John as they were stranded in nearby Clontarf with no accommodation for the night, John put them up without any questions. Similar a party of 5 older women travelling from the UK that same week were struggling to get to a pharmacy for prescriptions and had no accommodation, after sourcing a pharmacy and packing all the women and their baggage in his car, they got to the pharmacy with moments to spare. John brought them back to his for a cuppa, tried to find them accommodation but unfortunately couldn't and John offered them shelter for the night. Not once did John question what he should do and he sees this as paying the kindness forward. For these actions, his positive attitude and helpfulness Dublin Airport would like to nominate John Sheehan as an Unsung Hero.
full story link
Claire Ronson
Contracts Manager (Formally Office Manager),
Mitie Technical Facilities Management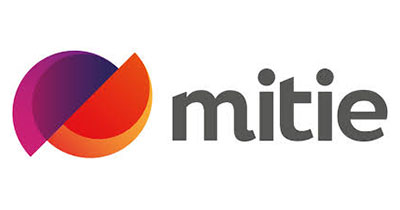 On Saturday 29th April 2017 I (Russell Freeman - Account Director) suffered a heart attack whilst at home and was rushed to hospital for emergency heart surgery. Claire was notified of this on Monday 1st May and from this point on completely took over the full day to day management of the entire Gatwick Terminal account, ensuring that the work flow was effectively managed, the team were fully supported and our all important client satisfaction continually delivered. The aforementioned was key to our effective service delivery, especially due to the fact the during this period the account was also running without a contract manager as this post was vacant following the former manager leaving the business four weeks beforehand. Claire also took over the reigns of our financial compliance and reporting, whilst continuing to assist the operations director with the contract re-bid, all whilst continuing to manage her own busy work load and provide support to the Gatwick property contract department who were also going through a difficult period due to staff shortages.
I truly believe that Claire deserves recognition for her determination, long hours and her sheer desire to support the operation during this extremely challenging period and for demonstrating every single one of our company values time and time again. Thank you Claire - You really are a shining STAR in my eyes. "
Jaswinder Riat
Inter-terminal Driver,
OmniServ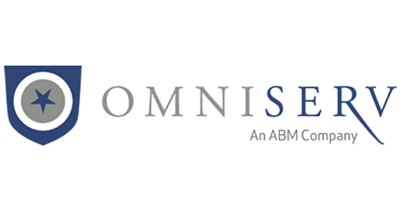 Whilst driving a coach between T3 and T5 at LHR, one of Jaswinder's passengers fell ill with a suspected cardiac arrest. Reacting with speed, Jaswinder pulled the coach into a safe location and reported the emergency. He then assisted 2 nurses, also passengers on the coach, to give first aid, using the on-board defibrillator. His quick thinking meant that he parked the coach before entering the airside tunnel where he would have had no radio contact for several minutes. The passenger was stabilised by emergency services and transferred to a local hospital for treatment. His cool head and calm approach saved this passengers life.
Stuart Sangster
Project Engineer,
ATG Airport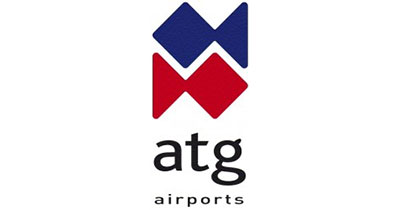 Stuart provides technical design support for Heathrow airport AGL control system. In this role Stuart delivers system updates at short notice with minimal information to exacting standards and under close scrutiny from the airport major stakeholders NATS, HAL engineering and HAL OPS. These changes involve long hours and flexible working which Stuart always provides with enthusiasm and a joke or two.
Daneila Scarlet
Customer Care Agent,
Wilson James - Gatwick Airport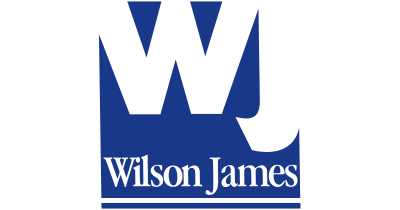 Daniela Scarlet went to meet a flight but the passenger did not present themselves, so she made her way back to the terminal at which point she noticed a gentleman sitting in the row of chairs by himself. She asked him if he was well and he said he was, but Daniela did not think he looked very well and offered to push him through to arrivals, which he was grateful for, and accepted. Daniela continued to assist the passenger through the airport but when she felt his condition was worsening, she made the decision to call a medic who was on scene in minutes, by which point the passenger had stopped breathing. The medics took over and immediately started CPR. The passenger was taken to hospital and has since made a good recovery; his family is very grateful to Daniela for saving the gentleman's life.
Lee McGuffie
Security Duty Manager,
Wilson James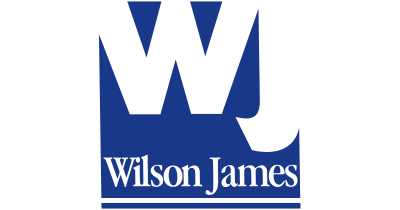 Lee has progressed from a supervisor to a secondment to Security Duty Manager. He has taken control and overcome some very challenging days where equipment has broken mid shift resulting in long queues and on occasion angry passengers. He manages to stay calm and professional throughout. I worked alongside lee during a night of extremely difficult circumstances in which over 4000 football fans had to be managed in the space of 2 hours. He kept the team calm and safe during this period.
Lee has had to deal with a complete power outage of the airport taking down all of the security equipment. He worked tirelessly over the shift to singlehandedly get everything up and running so there was minimal effect to the first wave of passengers arriving at 04:00hrs.
He remains positive and helpful during times of crisis and is always professional
Debbie Evans
Promotions Consultant,
Blackjack Promotions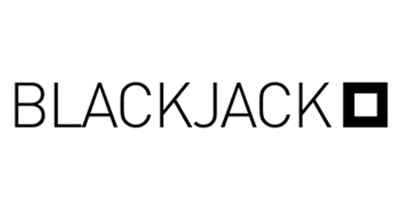 Debbie Evans is a Blackjack staff member usually found in Gatwick South. Her day-to-day role is to support beauty brands such as Jo Malone, Clinique and Kiehls.
On one particular occasion, at the end of one of her shifts, Debbie came across a customer who appeared flustered and disorientated, and offered her assistance. It transpired that the lady had missed her flight to Canada and was extremely distressed as she had nowhere to go. Taking it upon herself, Debbie then proceeded to make the necessary arrangements for her to be put on a flight the next morning.
It was clear to Debbie that this lady not only needed assistance but that she was also suffering some kind of anxiety or dementia that meant she would struggle if left alone. Out of the goodness of her heart, Debbie offered to take her home and keep her safe for the night -- as she was on an early shift so would be able to bring her back to catch her flight the following day. After making the necessary arrangements and calling her family to let them know what was going on, Debbie and the lady both went home.
Sadly, the lady suffered an anxiety episode that evening - stressed and disorientated, no doubt brought on by the change of environment and the fact that her travel arrangements had not gone to plan. Of course this meant that Debbie had to provide considerably more care than she had anticipated, including giving the lady a set of her own pyjamas. Debbie hardly slept that night to keep her guest reassured and calm and then got her safely to the airport the next day for her flight.
Despite all of this, Debbie turned up for her shift on time as scheduled and made little fuss of the hero conduct she had demonstrated. Once the story filtered through to management she was praised at the team huddle and given a service star. Jason Miles, MD of Blackjack, also made a special visit and a presentation of gratitude -- which included a new set of pyjamas!
Furthermore, the family sent Debbie a lovely message which included photos of the lady's safe arrival in Canada and will no doubt always be grateful for the kindness shown to their loved one at such a time of need in such stressful travel circumstances.
This selfless act of kindness, going well above and beyond what is expected in terms of customer service, is why we think Debbie deserves to be recognised as an "Unsung Hero".
Joyce Osekre
Fulcrum Agent,
Wilson James - Heathrow Airport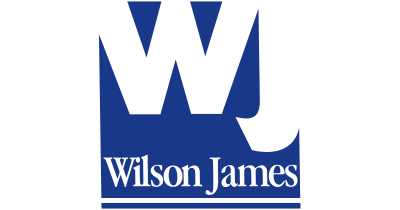 Joyce Osekre is a front line operative and point of contact for all Fulcrum related issues at Heathrow Airport. Fulcrum is the central system at Heathrow that drives the £75M per month Heathrow development programme. The system manages all construction delivered to Heathrow with some 10K vehicles and over 144 live projects.
Joyce was Agent of the year in 2017, achieving a rating of 95.7% across 12 months. We simply could not do our work without her!
This is an outstanding level of service and keeps the system operating at its optimum level and gives the clients and user complete confidence in both the system and the back room support offered by Wilson James.
The OCDM 4, Aer Lingus. GERRY, TONY, JANET, RORY. OCDM
Operations Control Duty Manager,
Aer Lingus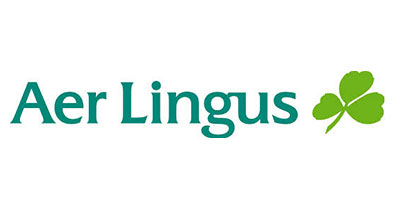 150 - That's the cumulative number of years service in Aer Lingus these 4 controllers have between them. 150 years experience in this amazing industry. So many changes, think about it !, Technological advances, Communications, Trends, Fashions etc etc.
How many Storms, How much Snow/Ice/Sleet/Hail. How dense has been the FOG, how many Volcanoes have erupted ? And yet through it all they've remained calm, professional, safe, always working their way through it, no matter what.
They're the glue that keeps it together, They're the Planners, They're the Plan Communicators, They're the place the "buck stops" when it all goes wrong. But even when it does, They never give up.
150, and counting, Unsung Airport Hero's.
Take a bow, Tony, Gerry, Janet, Rory.
Mike McGann
Engineering Managaer,
Doncaster Sheffield Airport
Mike, although new to the industry showed amazing skills and proactive involvement through a harsh winter snow clearing from dawn till dusk using equipment not familiar to him (but was well trained). Without Mike's involvement we would have been closed and suffered disruption for longer than needed. and to his credit not one AGL fitting was damaged.
Geoff Howse
Ambilift Driver,
OCS Bristol Airport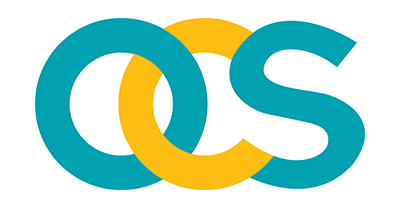 Geoff is always willing to help his team and work extra to help the operation. He is flexible with his shifts and always gives 110% receiving many compliments from passengers for his assistance. Geoff is a well liked member of the team and is a great asset to the company. Well done Geoff.
Jeanette Paton
Duty safety officer,
Glasgow Airport Limited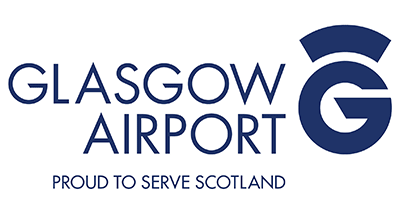 She became a duty safety manager last year. Shortly after she joined the team she was called to an incident in our main terminal. A colleague had taken unwell. He went into cardiac arrest. With help from colleague Mark Scott, she performed CPR and used one of the defibrillators to get his heart started again. The man in question is alive and well thanks to Jeanette's bravery.
Neal Skelton
Airfield Operations Supervisor,
Belfast City Airport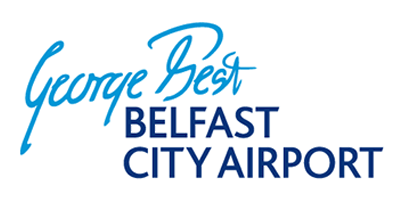 Neal is a key member of the airfield operations team and consistently goes beyond the call of duty in providing support and guidance to his team as well as other stakeholders at the airport. Neal has championed the National Certificate in Airfield Operations for the airport and spends time with each of his colleagues guiding them through the process and is always on hand for any questions they may have. Neal continuously demonstrates his passion and commitment to ensuring the operation runs safely and smoothly by always being early for his shift and by chairing regular meetings for all operational staff to ensure the key safety messages reach all personnel. Neal has a genuine desire to improve standards throughout the organization and does so with a smile on his face
Tim Rogers
Operations Operative,
Cormac Solutions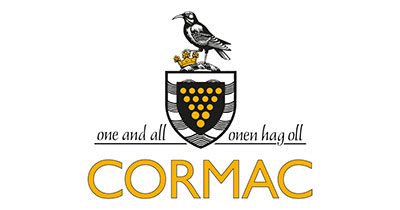 Tim wears many hats throughout the year – in summer he cuts the aerodrome grass sometimes at 04:00 to avoid the busy circuit traffic and winter he forms a vital part of the winter operations team.
In between he will turn his hand to anything to help us such our Bird Control Unit and vehicle maintenance team.
He forms such an important part of the team in any season and we simply would struggle without his commitment and dedication to Cornwall Airport Newquay.
Lynne Hooton
Security Supervisor,
Cornwall Airport Newquay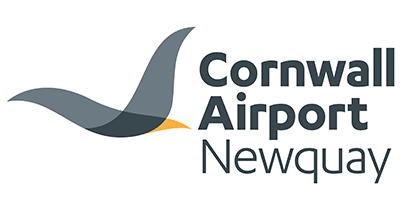 Lynne has been employed at the airport for over 12 years and is very much a well-known figure within the airport team from both staff and passengers alike.
If her shift starts at 05:00, Lynne will be here at 04:00 to ensure everything is ready for her team and passengers, or if he shift finishes at 22:00, Lynne will stay until everything is done and set up for the next day. Lynne always puts the customer first without compromising the strict security environment we work within; she is the ultimate ambassador for Cornwall Airport Newquay
Andy Knight
Aircraft Operations Manager,
Heathrow Airport Ltd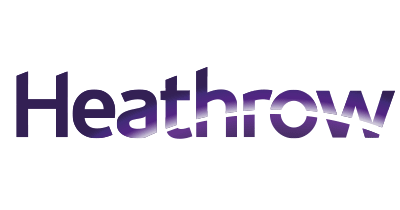 While assisting passengers in Heathrow Terminal 5 during the British Airways worldwide IT outage in May last year, Andy came across a couple of American passengers who ended up staying at his house for three days.
Since then, they have stayed in touch and have become good friends. They are now planning a holiday together to Vienna.
Andy truly went above and beyond to assist passengers who found themselves in a difficult situation. He went the extra mile to really deliver an airport service we are proud of, and this is why Andy is one of Heathrow's unsung heroes.