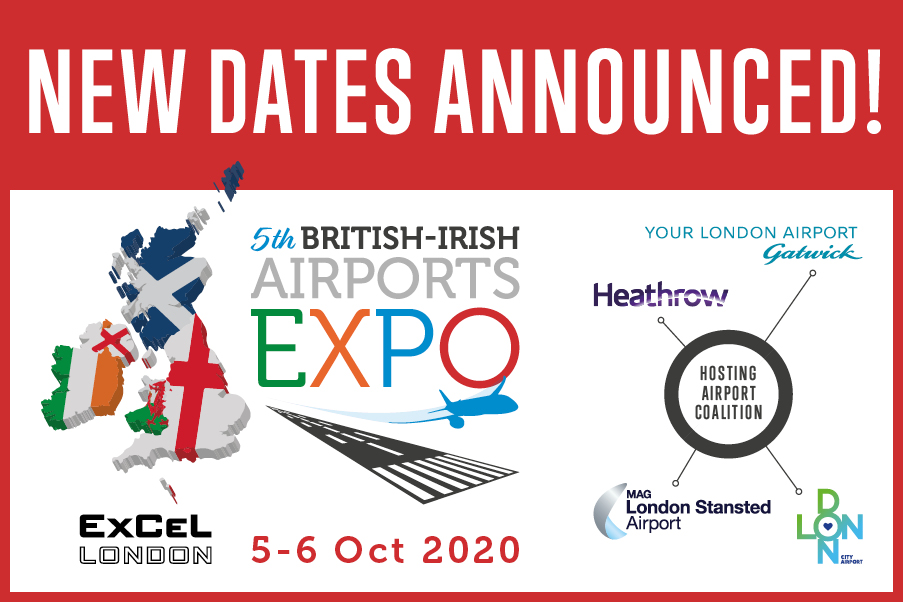 The 5th British-Irish Airports EXPO has been rescheduled to a new date of 5-6 October 2020 at ExCeL London. This decision follows consultation with the "Hosting Airport Coalition" of Heathrow, Gatwick, MAG-Stansted, and London City Airport – as well as British Aviation Group and the Regional & Business Airports Group – both closely-held stakeholders since the EXPO's foundation.
The new date later in the autumn will allow the core airport partners to maintain an undistracted focus on the EXPO's operational, safety and commercial interests held in common. All other aspects of the event – including the schedule of seven conferences, and The British-Irish Airports EXPO Royal Docks Charity Run (to be started by Joanna Lumley), have also all been re-scheduled to the new dates.
We are always available if you have any questions, meanwhile we thank you for your understanding and patience and we all really look forward to continuing to work with our hosts, core partners, exhibitors, speakers – and visitors.
Paul Hogan
Event Director