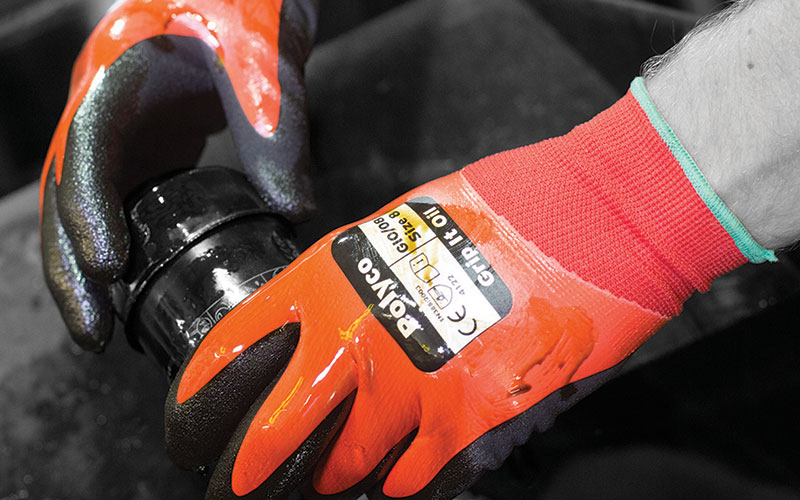 PH Polyco's huge glove range ensures that we can provide the right levels of hand protection for most applications.
The "Polyflex Hydro" glove family consists of lightweight general handling & cut resistant gloves, that allow a high degree of dexterity & comfort whilst being durable & grippy in wet, dry or oily conditions. They are also liquid repellent & touch screen sensitive.
"Grip It Oil" is a fully coated range of gloves that provide full hand protection. Whether you need protection from liquids & oils, cuts or cold weather, there is a glove to suit.