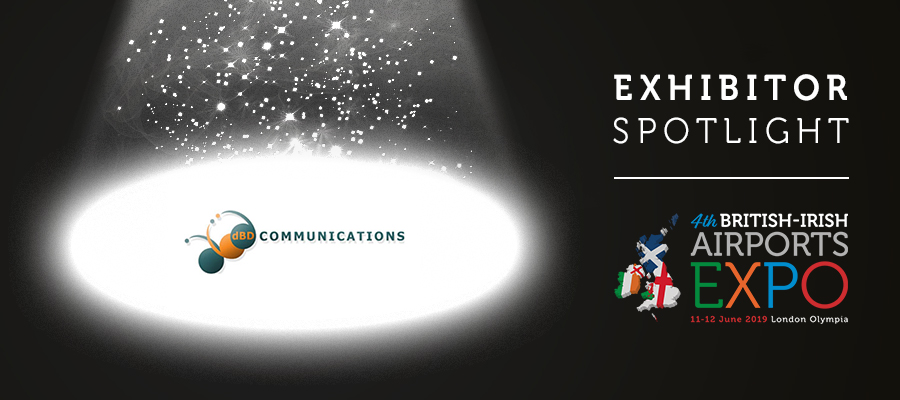 dBD Communications formed in 2002. Experienced in Military, Rail, Avionics and Commercial Communications, utilising RF & Microwave capability, now expanding into international markets. Continually innovating new designs and capabilities into our solutions, ensuring the latest and most effective technology is delivered to our customer base. We have become specialists in short range wireless duplex communication systems, with a significant share of the market place for UK rail infrastructure and increasing demand in construction and civil markets. Technology advancements are occurring in the ground handling sector, we are one of the leading suppliers for wireless pushback, maintenance, towing and de-icing activities.
What makes your products / services stand out?
---
dBD Communications support ground operations with wireless headset and intercom products from pushback to engineering maintenance. Solutions allow untethered communication around the aircraft with a range exceeding 150 metres, preventing trip hazards and have a noise protection of 27dB. Our systems provide 24hr battery life before the need to recharge. We can also integrate into either ATC or ground movement radios via an interface cable, allowing the users instantaneous access to the services, as well as constant monitoring of the Flight Deck. Connectivity between users can range from Flight Deck plus one other to systems with up to 16 users. Training, Towing, Engine Servicing and Turnaround Coordination are all areas where our systems can assist in operational effectiveness.
What brings you to the EXPO this year?
---
dBD Communications have exhibited at British-Irish Airport EXPO in 2018 and return for another year to showcase the latest innovative products. With multiple solutions for ground handling operations to showcase. We are looking to generate business partnerships with both Airports directly, Airlines and Ground Handlers in assisting their operations. Incorporating our wireless communication products increases team and situational awareness, therefore improving efficiency during certain tasks and turn around times.
Why should visitors come to your stand and what can they expect to see?
---
If visitors are working within the airport, ground handling or airline industry and looking for the latest innovative products to improve operation efficiency via the incorporation of communication products, we have a variety of product solutions available. Our systems not only improve efficiency, but can improve situational and team awareness to reduce safety hazards around the aircraft. When visiting our stand G20, we can take the time to demonstrate all individual products on display and discuss specific requirements to visitor's operations. We present our wireless pushback, de-icing, support, maintenance, towing and turnaround systems as well as our RF product solutions to support the industry. Our support products include a headset test system for operational readiness by giving users the ability to test their headsets (any type) at their facilities, reducing costs of shipping and inspection fees, especially when no fault founds are identified during inspection results. As a manufacture of these systems, we can adapt certain products to suit the relevant application requirements as dictated by the client.
Which technology or trend do you think will have the biggest impact on the air transport industry in 2019?
---
From industry related magazines, there is a noted increased focus on improving turnaround time for aircrafts. A lot of airlines and ground handlers are incorporating real-time focused applications and purchasing the latest innovative products such as the remote pushback systems to assist in reaching specific KPI's. dBD Communications appreciate the importance of operational readiness and take this into consideration when designing products for the industry. With multiple user systems increasing situational and team awareness, the team can work more efficiently together in order to reduce time spent during turnaround operations.