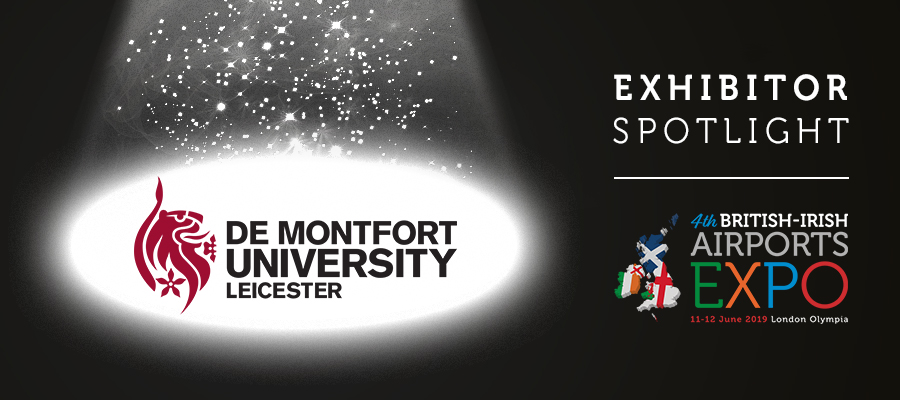 De Montfort University (DMU) is a multicultural university based in the heart of England, in Leicester. DMU strives to build what employers need: work-ready graduates with professional experience and industry skills on the CV. Your career will be in focus from minute one, with UK and overseas placements, internships, targeted training, coaching and research opportunities part of DMU life and study. There's lifelong support, too, through #DMUforlife. We offer undergraduate and postgraduate courses, foundation courses, full-time and part-time courses and Learning Beyond Registration modules, among others.
What makes your products / services stand out?
---
We work closely with industry to design engaging courses that will equip you with the skills and experience to accelerate your career and get ahead in the competitive job market.
What brings you to the EXPO this year?
---
At DMU we have recently launched The Air Transport Management MSc which has been developed by two leading aviation academics - with over 30 years' combined experience - in conjunction with industry partners to offer a critical, comprehensive and practical understanding of the structure and operation of the international air transport industry. It has been designed to equip future leaders with a range of transferable and analytical skills that can be directly applied in the workplace.
Why should visitors come to your stand and what can they expect to see?
---
De Montfort University has exciting new developments in air transport including launching a new MSc in Air Transport Management, starting in September 2019. Come and meet the two Professors who have developed the programme and learn more about the degree and our vision.
Which technology or trend do you think will have the biggest impact on the air transport industry in 2019?
---
There is a worldwide skills shortage in aviation so recruiting and retaining talented staff is going to be crucial to future success. Experiential marketing and big data will continue to transform the passenger experience. Every year over 4.3 billion passengers and 63 million tonnes of valuable and time critical airfreight are flown around the world, and demand shows no signs of abating with as many as 7.8 billion passengers expected by 2036. The air transport sector currently supports 10 million direct jobs and 65.5 million jobs in the wider supply chain, and demand for highly skilled air transport professionals is growing. Graduates of Air Transport Management Masters programmes typically find employment with airlines, airport operators, air cargo companies, air navigation service providers, national regulators, Government agencies and aviation consultancy firms.