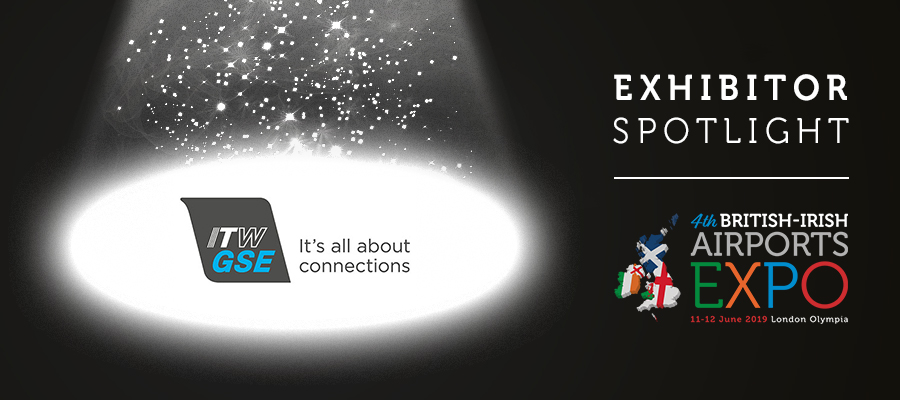 ITW GSE has the power to cover your needs no matter which type of Ground Power Unit you are looking for. We supply 400 Hz solid-state GPUs, diesel GPUs, gasoline GPUs or even battery GPUs. We also supply 28 VDC GPUs. We got you covered. The unique backbone of all ITW GSE equipment is our common design platform. All products are equipped with the ITW GSE icon-based operator interface, that's as easy and intuitive to use as a smartphone. Another advantage is the modular design, which means quick service and repair, spare part communality and reduced stock requirements. That's the ITW GSE Way of thinking!
What makes your products / services stand out?
---
Airports all over the world are beginning to think greener. And more and more airports are interested in reducing their environmental impact. We have provided solid-state ground power since the 1950'ies and our ITW GSE 2400 Ground Power Unit series is the market's best choice when it comes to clean, solid-state, point-of-use converters. It is small and simple, reliable and robust. It has all kinds of outstanding technical qualities from patented plug and play feature providing a unique output voltage at the aircraft plug, the smart ITW GSE user interface, soft-ware update via USB and the standard overload capabilities that matches all types of aircraft from PF 0.8 to PF 1. To support the green airports and a better working environment for the airport staff, we have designed the ITW GSE 7400 eGPU GPU. The markets only true 90 kVA battery powered 400 Hz unit that will help airports reduce their carbon foot print. Make a giant leap forward by replacing your diesel GPUs with ITW GSE 7400 eGPUs. In that way, you can reduce your CO2 emissions by 90% and the NOx emissions completely at the place of work.
What brings you to the EXPO this year?
---
As the leading supplier of Ground Power Units, Pre-Conditioned Air Units, Cables and Hoses, we combine customer-back innovation with an in-depth knowledge of the GSE industry to develop and deliver solutions tailored to your needs. We strive to make best-in-class even better. Therefore networking with UK customers and end-users is important for us. We have delivered more than 80,000 units to customers in over 100 countries. That is experience you can count on.
Why should visitors come to your stand and what can they expect to see?
---
Come and hear all about why we can supply a unique voltage quality at the aircraft plug using the patented Plug and play system on the ITW GSE 2400 GPU. On display you will also see the GPU in combination with the new JLC Aviation Services cable carrying crocodile, which considerably improve the life span of both the sockets and cables. Interested in our Pre-conditioned Air, or the game changing battery driven eGPU? simply swing by our stand to learn all about how we can cover your needs!
Which technology or trend do you think will have the biggest impact on the air transport industry in 2019?
---
For all airports, there is a continued focus on environmental friendly solutions especially on equipment emissions and noise. We at ITW GSE have now designed a game changing battery driven eGPU, the markets only true 90 kVA unit. The 7400 GPU is a unique product with a green approach. Thanks to its lack of moving parts vulnerable to wear and tear, maintenance costs are almost non-existent, meaning overall operating costs stay low. With current electricity prices and maintenance costs, the eGPU is a clear winner in comparison to a diesel GPU. Switching to an eGPU may lead to reductions in CO2 emissions by 90% and the NOx emissions 95% at the place of work.