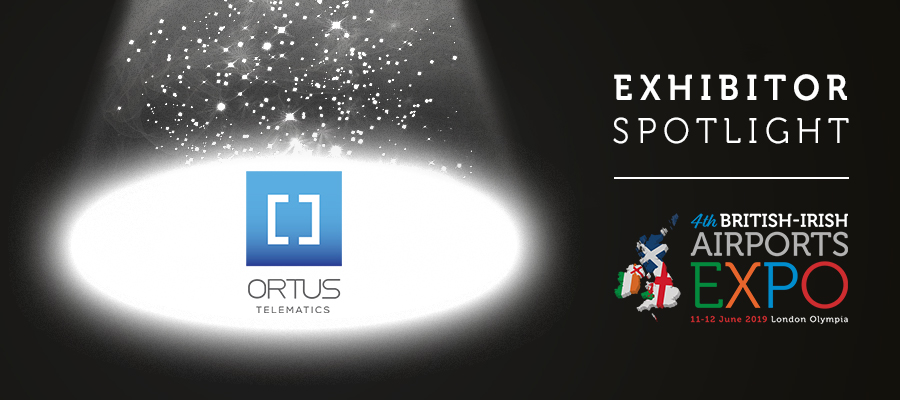 The Ortus Group is a market leader in the provision of products and services to the Emergency Services and related specialist markets. Ortus Medical offers a wide range of pre-hospital medical equipment, whilst Ortus Telematics offers advanced vehicle telematics, driver safety, journey and incident data recording, collision data analysis, fleet monitoring and RFID-based asset monitoring solutions.
What makes your products / services stand out?
---
Our products and services are designed for the mission-critical Emergency Services environment and must therefore perform reliably in the harshest of environments. Since 2011 our products have been proven to be robust and dependable, providing crucial information when it is needed most.
What brings you to the EXPO this year?
---
The Ortus Group has recently been awarded a 5-year contract by Gatwick Airport Ltd to implement Airsight, our new Airport Telematics Analysis solution. Airsight is built on the same proven and dependable technology as our Emergency Services products and will enable Gatwick Airport to monitor the performance, safety and efficiency of its own vehicle fleet, whilst simultaneously analysing and reporting on the activities, safety and compliance of 2,600 key vehicles operating airside.
Why should visitors come to your stand and what can they expect to see?
---
We will be demonstrating our new Airsight Telematics product so that visitors can see why it was chosen by Gatwick Airport to achieve its safety and efficiency improvement goals. We would welcome the opportunity to discuss the requirements of other airports to determine whether Airsight could assist in meeting their objectives. We will also be able to demonstrate our Emergency Services products - Insight Telematics and Insight Real-Time Asset Monitoring, our RFID-based asset monitoring solution.
Which technology or trend do you think will have the biggest impact on the air transport industry in 2019?
---
Products with the capability to improve an organisation's safety and operational efficiency, whilst simultaneously reducing its carbon footprint and unnecessary expenditure