Register to attend the British-Irish Airports EXPO 2019
Registration to British-Irish Expo 2019 is not yet open
For updates please subscribe to our newsletter
First Class Passes included in all exhibition packages:
Exhibit your product or service from just £2,465
The British-Irish Airports EXPO has been priced to ensure the presence of not just the industry's largest names, but also SMEs, whose role is just as important in driving industry progress.
Packages include full shell schemes, power, lighting and name board, plus first class passes. Space-only builds are also available at a discount.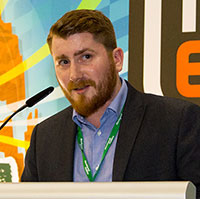 Contact our team to discuss the opportunities available:
James Howson – Head of Exhibition & Sponsorship
Email: jamesh@pps-publications.com
+44 (0) 1293 783 851