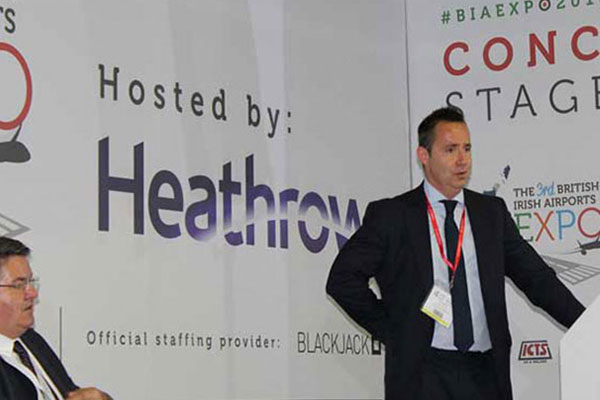 After making a case for Heathrow links in June at the British-Irish Airports EXPO's Heathrow Connectivity Conference, Cornwall Airport Newquay has announced Flybe will commence flights on 31 March 2019 after a break of 20 years. Reconnecting the UK regions was a vital argument in getting Parliamentary approval for Heathrow Expansion last summer. The 4th Heathrow-hosted British-Irish Airports EXPO takes place at Olympia London 11-12 June 2019.

22 November 2018: Cornwall Airport Newquay has announced the return of direct flights to London Heathrow after a gap of more than 20 years, with Flybe due to commence four times daily flights from 31 March. The last scheduled service on this route took place back in 1997, with the Cornish airport subsequently relying on its link to Gatwick to maintain its regular connection with the UK capital. Cornwall Newquay Airport Managing Director, Al Titterington was a presenter at the anna.aero-RABA HubLAB Heathrow Connectivity Conference, which took place at the British-Irish Airports EXPO on 12 June, in collaboration with the 40 UK airports of the Regional And Business Airports Group (RABA).
The British-Irish Airports EXPO Heathrow Connectivity conference gave UK regional airports the opportunity to make their case for access to an expanded Heathrow. In his presentation Titterington suggested that a Heathrow link would grow Newquay's primary London airport market by up to 30% compared to the current 165,000 annual passengers, by allowing travellers to connect globally via Heathrow. Less than six months later, the Cornish Airport has achieved its aspiration for a link to Europe's busiest hub.
"This is fantastic news for the Airport, region and the greater South West of the UK," says Titterington. "We have been working for many years to make sure that Cornwall Airport Newquay has direct access to Europe's busiest hub, and with this new service it opens not just a connection to the UK's leading gateway, but also the world." Adding further comment, Titterington states: "By having direct flights to Heathrow, it grows the strength of Newquay and Cornwall's brand abroad, which is great for the local business community and those wanting to visit our beautiful county."
"While the Gatwick service will switch to Heathrow, the increased demand shows that Cornwall Airport Newquay needs more services to the capital, and with Flybe offering up to four daily flights to Heathrow, up from three at the moment to Gatwick, we will be giving passengers an extra nine weekly departures to choose from."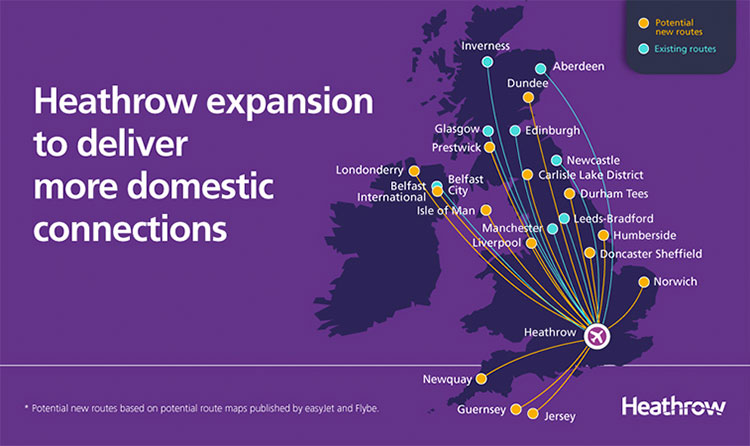 Neil Pakey, the Chair the Regional And Business Airports Group (RABA), the 40-airport strong lobby association of UK and Dependency regional airports, also enthusiastically welcomes the news: "RABA has been lobbying for the UK regions to be re-connected to Heathrow and this is the core reason why the regional airports have supported the third runway at Heathrow – we look forward to many other regional airports being reconnected under the same principles!"
John Holland Kaye, CEO at Heathrow Airport said: "We are delighted to secure a regular service to Newquay, connecting exporters from Cornwall to global markets through Heathrow and making it easier for inward investors, tourists and students from all over the world to get there. Following the successful launch in 2016, of an Inverness service the UK's two furthermost mainland airports will now be connected to the UK's biggest airport hub."
The 4th Heathrow-hosted British-Irish Airports EXPO takes place at Olympia London 11-12 June 2019 supported by RABA, the British Aviation Group and the Department for International Trade.