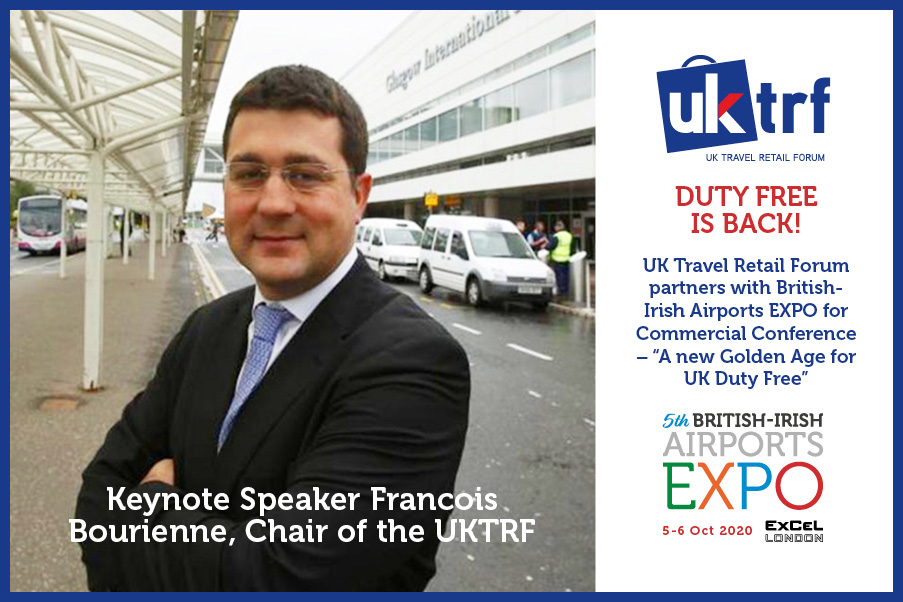 DUTY FREE IS BACK! UK Travel Retail Forum (18 airports) partners with British-Irish Airports EXPO for new Commercial Conference.
UK-Europe Duty Free shopping returns to UK airports, ports and international rail stations on 1 January 2021. The jointly-held UKTRF-EXPO Commercial Conference – "A new Golden Age for UK Duty Free" – will examine how return duty free will translate into a potential boom for the UKTRF's 18 airport members, plus the main duty free concessions and brands which also belong to UKTRF.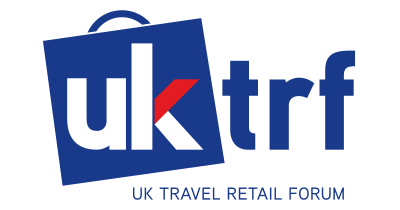 UKTRF = 18 airports + retailers & brands
The UKTRF (www.uktrf.co.uk) comprehensivly represents the UK airports and travel retail sector:
18 airports comprising all major and most regional UK airports (from Heathrow to City of Derry)
All the main duty free concessionaires – World Duty Free, The Nuance Group, Lagardère + WH Smith, Dixons, Harrods, Luxottica etc
Major brands ranging from Diageo, Brown-Forman (Jack Daniel's), Pernod Ricard, William Grant, Bacardi-Martini, Coty etc
Others – DFDS (ferry company), Alpha LSG, Gate Retail Onboard, JTI, British American Tobacco etc
Conference Chair Martin Moodie; Keynote by Glasgow Airport CCO
Francois Bourienne, Chair of the UKTRF and Chief Commercial Officer, AGS Airports (operators of Aberdeen, Glasgow, Southampton airports) will give the Keynote presentation detailing how: "UKTRF analysis has shown that the duty free sector could contribute up to £900 million to the UK economy after Brexit, and generate approximately 9,300 new jobs."
The conference, on 5 October on the Tony Ryan Stage on the opening day of the British-Irish Airports EXPO, will be moderated by Martin Moodie, Chairman of the Moodie-Davitt Report, the leading online travel-retail platform which is also the Conference Official Media Partner.