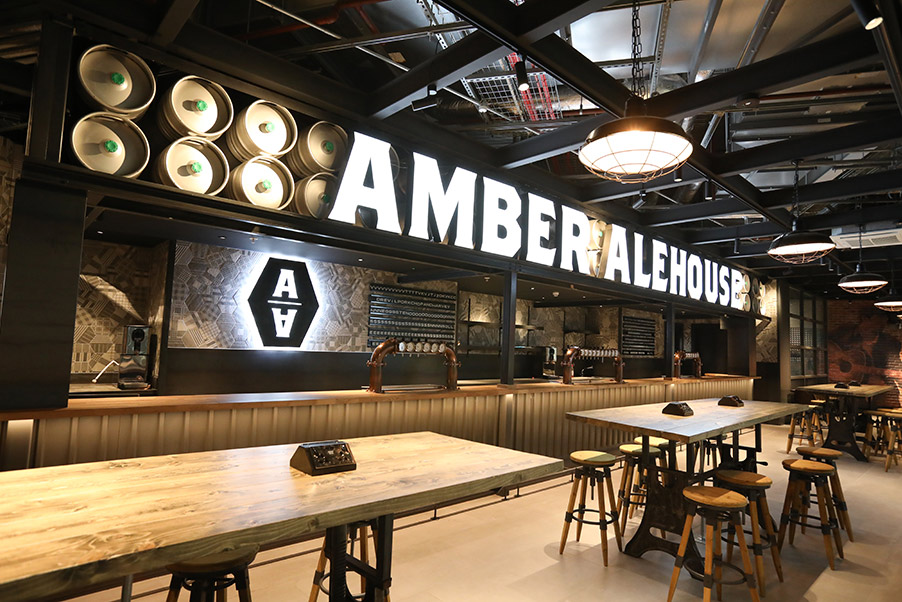 HMSHost International has opened its first stores at Manchester Airport. Ready to serve the first departing travellers from the new 'super terminal' on 14 July 2021 are Amber Alehouse, in partnership with local brewers Seven Bro7hers, along with global favourite KFC. Soon to follow are local cult classic Pot Kettle Black, British favourite Wrapchic and HMSHost's own VIT.
Part of Manchester Airport's £1 billion transformation, the new terminal seeks to cultivate a strong sense of place, drawing on the vibrant local culture to produce a design-led experiential space. Taking this approach to the guest-centric food & beverage experience sees a curated selection of global brands and local heroes, working together to illustrate the Manchester way of doing things differently.
HMSHost International is bringing five stores to the offering: Manchester-inspired Amber Alehouse in partnership with local brewers Seven Bro7hers, globally renowned KFC, local hero and independent coffee and bakehouse Pot Kettle Black, Wrapchic's modern Indian meets Mexican street food, and HMSHost's own VIT juice and food bar.
"After such a tough season for our industry, and with so much uncertainty, we are enormously proud to see our new stores opening in the new Manchester Airport terminal, and overjoyed to serve our first guests there today," said Sytze van der Aa, Regional Managing Director Europe, HMSHost International. "As long-term partners of Manchester Airports Group, we believe we have created a memorable and guest-focused experience together, and are confident in the success of the new terminal."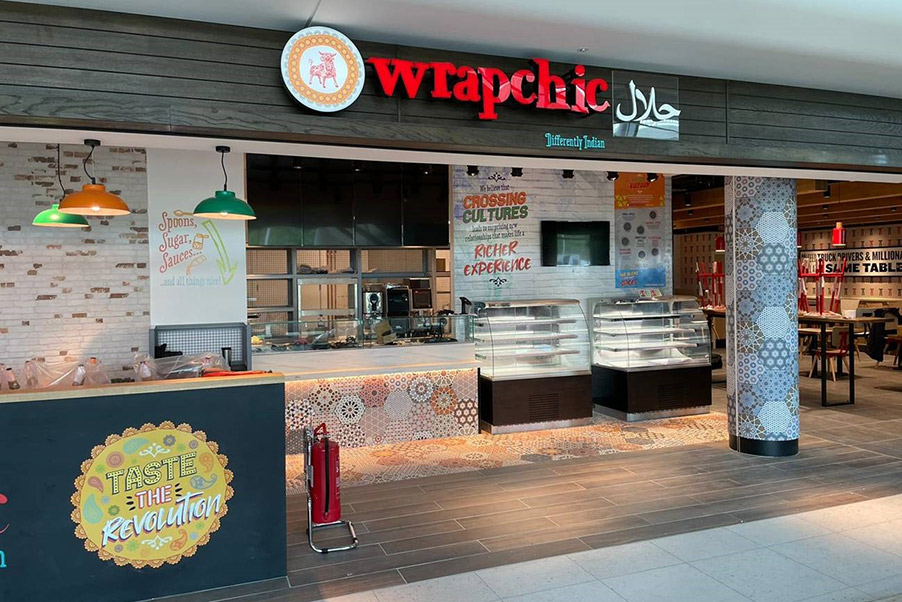 Karen Smart, Managing Director, Manchester Airport, commented: "HMSHost are a valuable partner and it is fantastic to have them on board as we open our newly-expanded Terminal Two, a major milestone in the history of our airport. HMSHost's outlets will include a mix of household names and restaurants with a more local flavour, such as the Amber Alehouse and Pot Kettle Black. We are sure customers will be thrilled with the variety and quality of what is on offer."
Through HMSHost UK, the company has operated at Manchester Airport for more than 10 years. The five new outlets in the new terminal boost the company's presence at the airport to 12 stores.
Manchester Airports Group in Hosting Airport Coalition for 5th British-Irish Airports EXPO
The 5th British-Irish Airports EXPO will take place on 22-23 June 2022 at ExCeL London, backed by a Hosting Airport Coalition of Heathrow, Manchester Airports Group and Gatwick.
Key Strategic Partners are the British Aviation Group (BAG), the airport supplier trade association representing over 200 companies, and the Regional and Business Airports Group (RABA), the regional airports trade association of over 40 UK and British Dependency airports.
The 5th British-Irish Airports EXPO is the trade show for ALL stakeholders on the airport campus. It typically features up to 150 exhibitors and six conferences, and is attended by 2,300++ visitors.
Pre-register for the 5th British-Irish Airports EXPO >>
Exhibit at the 5th British-Irish Airports EXPO >>