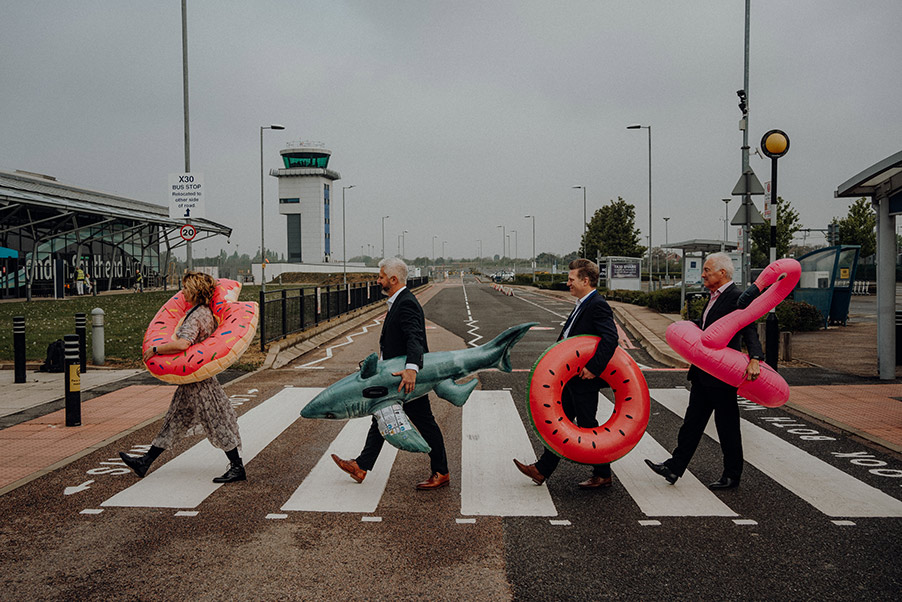 London Southend Airport has welcomed the return of holidaymakers as it reopened its terminal this week.
From the start of May, easyJet returned to flying to London Southend Airport from Malaga six times a week, Palma four times a week, and Faro twice a week, using an A320 aircraft.
The return of easyJet flights is likely to prove popular with locals. In a recent survey that included responses from over 7,000 people living in the East of England, 90% of people gave the airport 8-10 in terms of favourability. Respondents are expected to be delighted with easyJet's plans, having named Spanish destinations Palma and Malaga top of the wish-list of destinations.
Glyn Jones, CEO London Southend Airport, said: "London Southend Airport is delighted to welcome back passengers for the first flights from the newly minted City of Southend. People living locally, in London and across the east of England can now get back to quickly and easily travelling through our award-winning airport, breezing through one of the UK's quickest security experiences then relaxing before jetting off on easyJet flights to hugely popular summer destinations, Malaga, Palma and Faro. We'd like to thank our truly outstanding team for all their efforts in making sure we're ready to welcome back passengers and we want to recognise the huge support we have received from our amazing local community throughout an incredibly challenging time brought about by the pandemic. We look forward to seeing you at London Southend Airport soon."
Ali Gayward, easyJet's UK Country Manager, commented: "We are delighted to be flying once again from London Southend Airport this summer, providing customers with convenient direct connections to explore or relax in some of Europe's most popular beach destinations. We are proud to be the largest airline in the UK and to serve our customers from London Southend once again with more choice and great value fares."