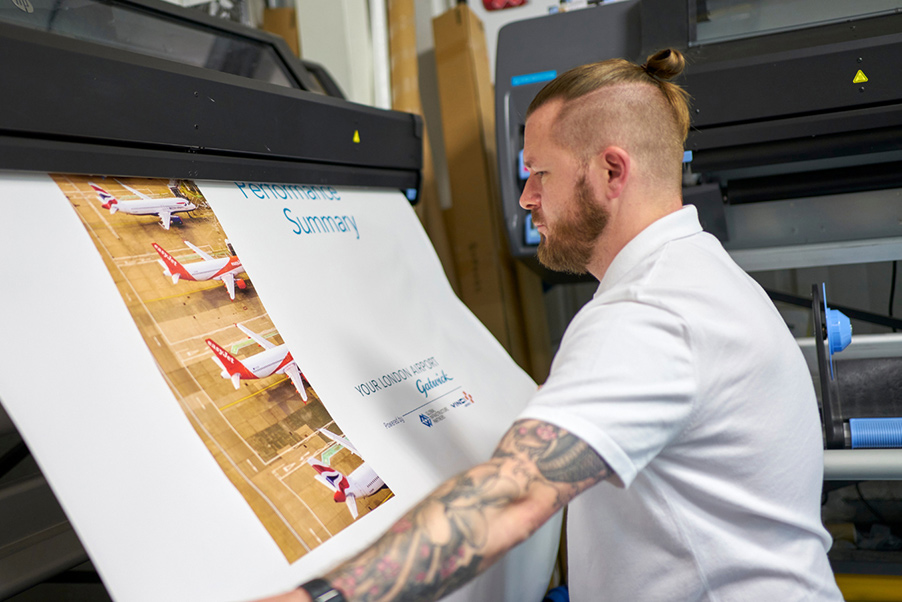 Being a partner and advocate for a thriving, resilient local economy is one of 10 goals in Gatwick Airport's 10-year – Decade of Change – sustainability plan and a global commitment of the whole VINCI Airports network.
Businesses from 12 postcode areas across the south-east can now register their interest in supplying Gatwick – up from six postcode areas.
The move is part of Gatwick's new post-COVID strategy to ensure the airport's procurement and supply chain spending better targets businesses based in the region – thereby supporting a thriving local economy. The initiative also drives VINCI Airports' efforts to positively contribute to the prosperity of the regions served by airports in its network.
Expanding the airport's Supplier Registration scheme means considerably more small and medium-sized businesses located in the qualifying postcode areas can now benefit from airport spending, which totalled £113.7 million across the region pre-pandemic (2019) and £48.9 million last year (2021). The new areas were selected following roundtable feedback from key regional stakeholders:
New postcode areas
PO (Portsmouth, Isle of Wight area)
ME (Medway area)
CT (Canterbury area)
BR (Bromley area)
SM (Sutton area)
DA (Dartford area)
Existing postcode areas
RH (Redhill/ Crawley area)
BN (Brighton area)
GU (Guildford area)
TN (Tunbridge Wells area)
KT (Kingston upon Thames area)
CR (Croydon area)
Gatwick's extensive supply chains support its construction, facilities management, IT, workwear, utilities, distribution, and HR services, among many other business activities.
The airport has also improved its spending in the local RH postcode closest to the airport, with 18% (£32.2 million) of the airport's total spend (£175.2 million) benefiting suppliers in this region in 2021, compared to 11% (£25.8 million) in 2020.
"Doing what we can to support a thriving local economy is an objective we all share in the VINCI Airports network," said Stewart Wingate, CEO Gatwick Airport. "Our ambitions purposely cover a wide range of issues that together mean our airports can operate and grow sustainably while limiting their impact on the environment as well as supporting its local communities, local economy and our workforce. Sustainability objectives integrated across Gatwick Airport's entire business, including in our business plans and governance systems at the highest level. We know there will be difficult challenges ahead, but the results achieved so far give us confidence that we can realise our sustainability goals over the next decade."