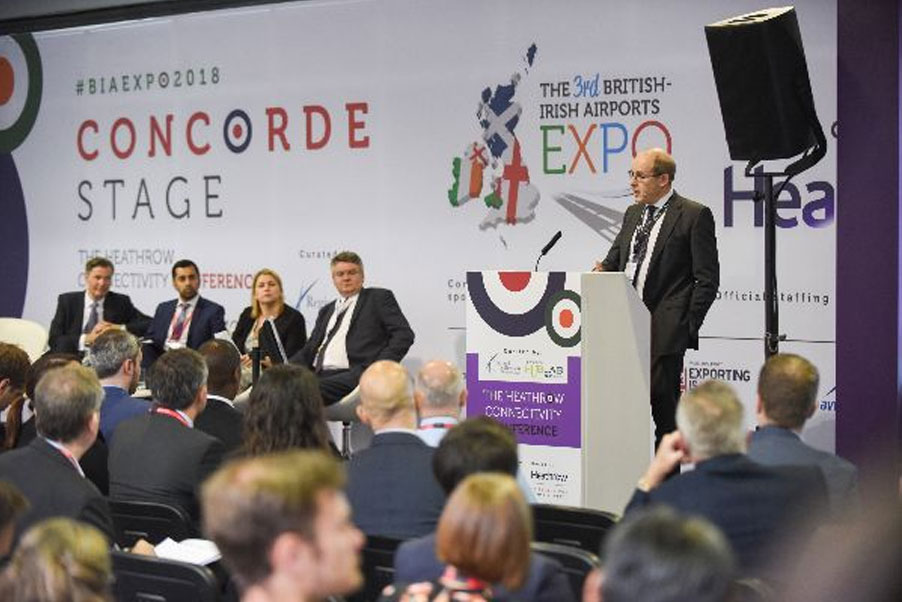 British Aviation Group re-affirms EXPO partnership with MAN, LHR, LGW; to be "Shopwindow for BAG members"
British Aviation Group backs British-Irish Airports EXPO on platform with Heathrow, Manchester Airports Group and Gatwick
22-23 June, 2022 EXCEL London | Get there by Crossrail – opening 2022!
British Aviation Group (BAG), the aviation trade association representing over 200 UK airport suppliers, has once again thrown its weight behind the UK's biggest airport trade show as it moves from Olympia to ExCeL London on 22-23 June. The EXPO, which typically comprises up to 150 exhibitors, six free to attend conferences, and draws over 2,300 visitors, has been closely associated with BAG since the very first event was hosted by Birmingham Airport at the NEC in 2016. As before, BAG will take one of the three main stages for a BAG-staged "Supply Chain Conference" connecting the UK's leading airport procurement and development executives together with the wider supply chain comprising British Aviation Group members.
By driving collaboration across ALL the many multiple stakeholders on the airport campus, 2022's British-Irish Airports EXPO has been wholly-designed to forge recovery, with the host airports committing to an agenda rooted in "unity of purpose."
Alongside the Hosting Airport Coalition, BAG is joined by the Regional and Business Airports Group (RABA), the regional airports trade association of over 40 UK and British Dependency airports.
Pre-register for the 5th British-Irish Airports EXPO >> EXHIBIT AND CLAIM 10% BAG DISCOUNT >>
British Aviation Group's 200+ members qualify for a 10% discount on British-Irish Airports EXPO published exhibition rates.
Attendance by BAG member companies is universal, and some 30 BAG companies typically exhibit benefiting from a 10% discount on published exhibition prices.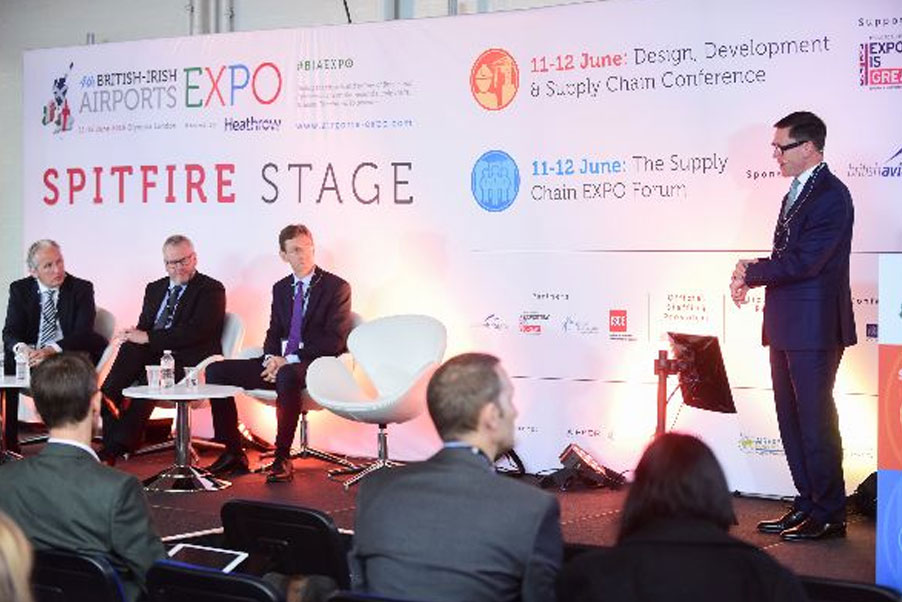 Pre-register for the 5th British-Irish Airports EXPO >> EXHIBIT AND CLAIM 10% BAG DISCOUNT >>