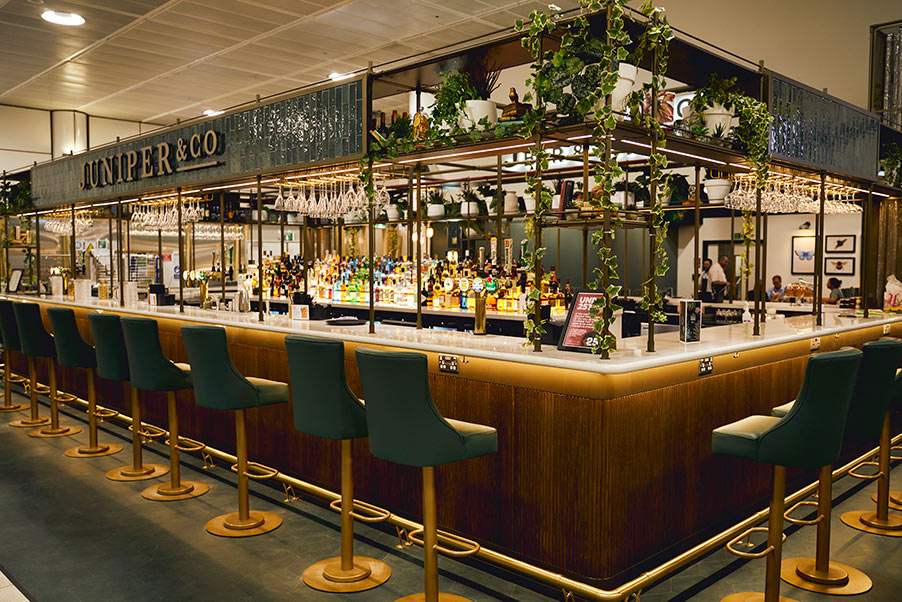 Food and beverage outlets Tortilla and Juniper and Co. are the latest additions to Gatwick Airport, providing a unique offering for the airport's passengers within the North Terminal.
Both units opened their doors to travellers on 9 September, in partnership with SSP UK & Ireland.
Tortilla, the UK's largest fast-casual Mexican restaurant brand, already has 51 outlets across the UK, but the latest offering at Gatwick is its first venture into airports.
Passengers can enjoy Tortilla's fast-casual offerings, with dishes such as burritos, tacos, quesadillas and salads on the menu.
Meanwhile Juniper and Co., a premium bar and restaurant offering locally sourced produce, is a bespoke brand created for Gatwick.
The bar area is a focal point with its elegant marble finished bar and contemporary brass-finished central gantry, while the modern seated area offers passengers the opportunity to enjoy the broad range of drinks from the bar, while indulging in the locally inspired food menu.
"We are delighted to welcome both Tortilla and Juniper and Co. to Gatwick," said Rachel Bulford, Director of Retail, Gatwick Airport. "It's exciting to not only have two new F&B offerings for our passengers to enjoy, but for them to be unique to Gatwick really demonstrates the pull of the airport. With more passengers now starting to return to the airport to enjoy holidays abroad, visit family and friends, or travel for business, it's exciting to see our departure lounge starting to get that exciting buzz back again, and the additions of Tortilla and Juniper and Co. will only add to that atmosphere."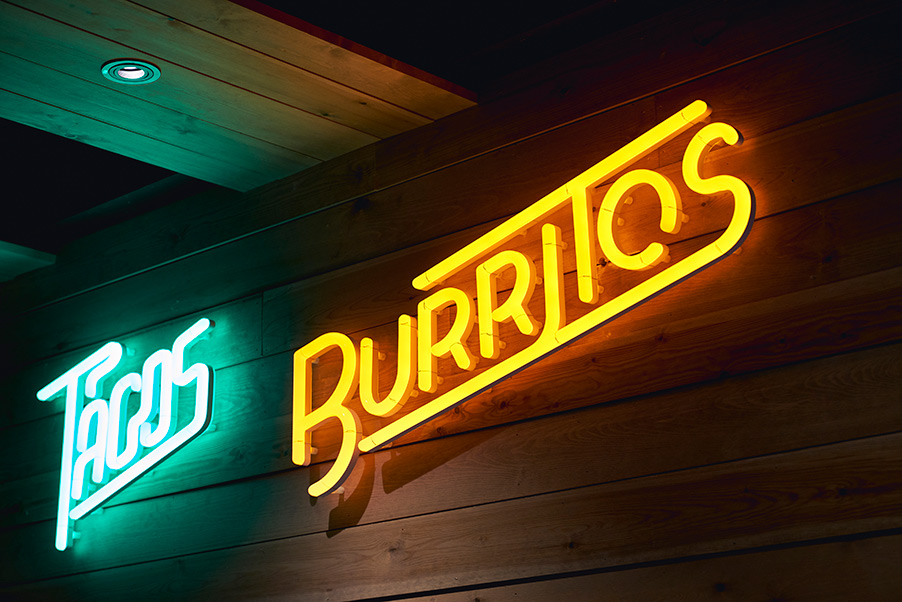 Richard Lewis, CEO SSP UK & Ireland, commented: "With the steady return of passengers to Gatwick, we're delighted to be opening our doors at Tortilla and Juniper. Whether you fancy a freshly made burrito to take onto the plane or would prefer to relax in beautiful surroundings with a delicious meal and cocktail, these two new brands will be a great addition to the dining scene at the airport."
Gatwick in Hosting Airport Coalition for 5th British-Irish Airports EXPO
The 5th British-Irish Airports EXPO will take place on 22-23 June 2022 at ExCeL London, backed by a Hosting Airport Coalition of Heathrow, Manchester Airports Group and Gatwick.
Key Strategic Partners are the British Aviation Group (BAG), the aviation trade association representing over 200 UK airport suppliers, and the Regional and Business Airports Group (RABA), the regional airports trade association of over 40 UK and British Dependency airports.
The 5th British-Irish Airports EXPO is the trade show for ALL stakeholders on the airport campus. It typically features up to 150 exhibitors and six conferences, and is attended by 2,300++ visitors.
Pre-register for the 5th British-Irish Airports EXPO >>
Exhibit at the 5th British-Irish Airports EXPO >>