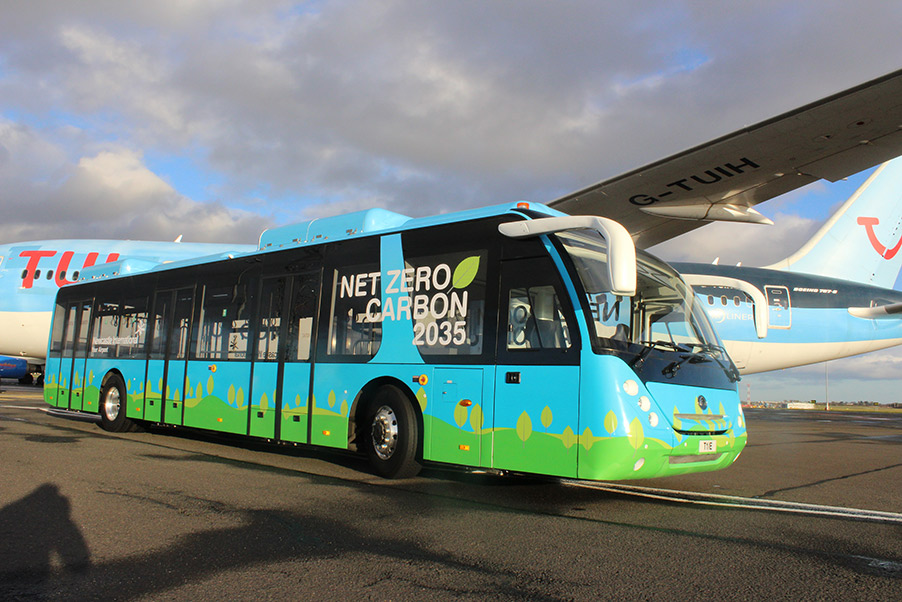 On World Electric Vehicle Day (9 September 2021), we're thrilled to announce that the latest exhibitor to sign up to the 5th British-Irish Airports EXPO is Pelican Bus and Coach, which will be displaying the Yutong ABe13 – the electric zero emission airport bus from the world's largest bus manufacturer.
The first ABe13 to enter service in the UK is operating at Newcastle Airport, which has committed to becoming Net Zero by 2035. It is the first of a brand-new fleet of electric vehicles to be introduced across the airport over the next 15 years.
Pelican Bus and Coach reports that passengers and operators alike are very impressed with the ride and handling of the ABe13.
British-Irish Airports EXPO electric vehicle display zones
British-Irish Airports EXPO is committed to helping forge the future of electric mobility at airports. Alongside two major display zones that will showcase the next generation of airside and landside electric vehicles, the EXPO will also feature a major conference on the airports' switch to electric vehicles.
Let us know if you have electric vehicle technology that you would like to exhibit at the 5th British-Irish Airports EXPO.
Exhibit at the 5th British-Irish Airports EXPO