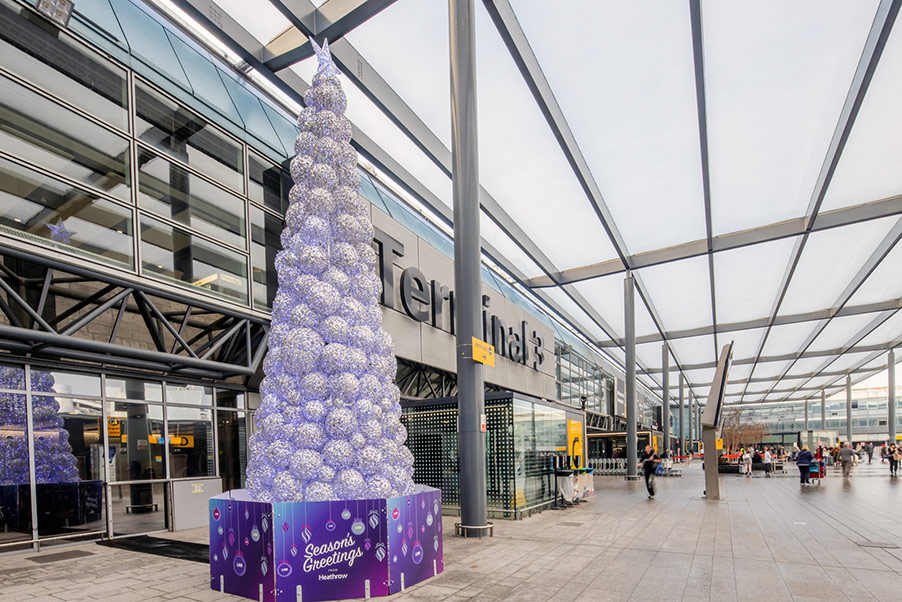 In anticipation of over two million passengers expected to travel through Heathrow this Christmas, the airport has refreshed the range of shops, restaurants and services on offer.
In anticipation of over two million passengers expected to travel through Heathrow this Christmas, the airport has refreshed the range of shops, restaurants and services on offer.
Last Christmas, the nation faced strict lockdown restrictions due to COVID-19, bringing an end to family festivities before they could even begin. But this year, Heathrow is preparing for an uplift in passengers flying home for Christmas for the big family reunions they missed last time.
Ahead of this, new retailers and restaurants have opened at the airport, so passengers have even more options to choose from for buying last minute Christmas presents or treating themselves to a meal before their journey. Winter sales so far show that sales are up already on last year as passengers at Heathrow are purchasing Christmas gifts for loved ones slightly earlier this year – from perfumes and Christmas giftsets to handbags, jewellery and more.
Heathrow's research also shows that, on average, travellers are spending an extra hour at the airport in comparison to pre-pandemic.
Fraser Brown, Retail and Property Director, Heathrow, said: "After social lives were placed on hold for 20 months, we are excited to welcome more passengers this festive season so they can feel joy in overdue reunions with their loved ones. Throughout this year, we've been working hard to give travellers a refreshed offering and experience at Heathrow and we hope they can relax and make use of some of the new brands and services we have to offer."
10 new things travellers can expect to see at Heathrow this Christmas
Heathrow Reserve and Collect – a new, expanded click and collect service in Terminal 5, giving passengers the opportunity to collect products from current brands, as well as new brands not usually available at the airport. Travellers can make their purchases via Heathrow's online shopping platform and collect their items after they're through security or buy items at the Terminal 5 collection desk.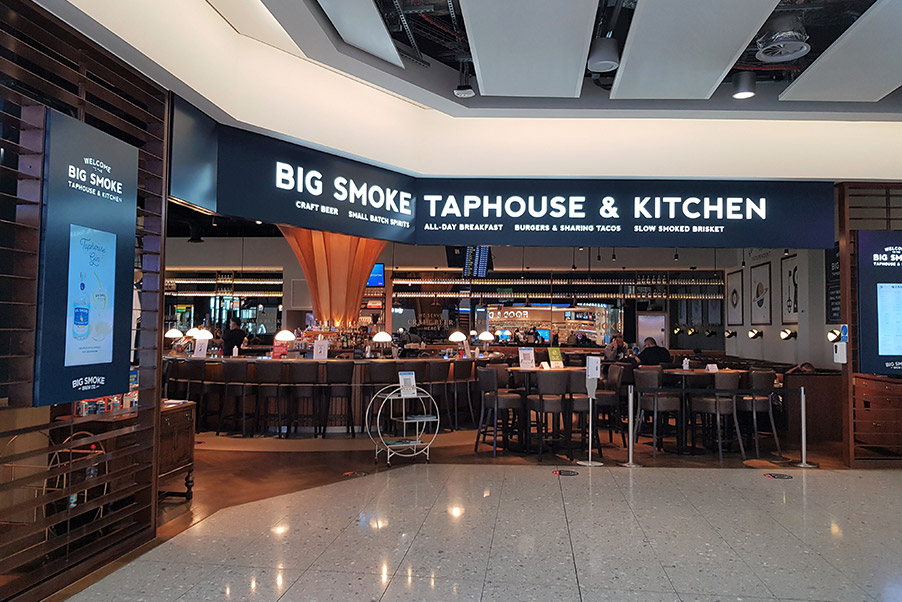 Big Smoke Taphouse & Kitchen – local Surrey-based brewer and gin distiller Big Smoke opened its first airport location earlier this year in Terminal 2 airside.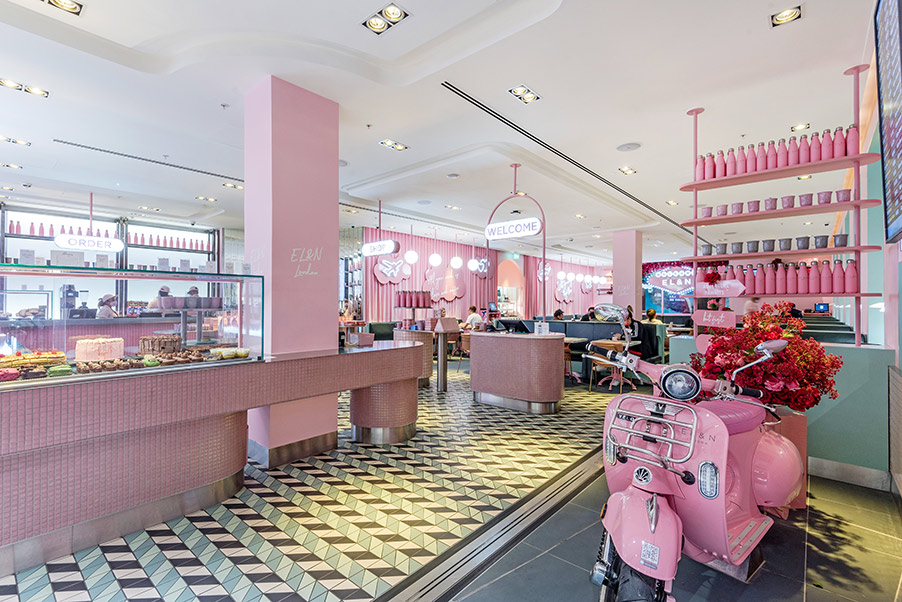 EL&N London – "the most Instagrammable café in the world" opened its first airport location at Heathrow Terminal 3 earlier this month.
Kanishka Kitchen – a fine dining Indian restaurant, run by Michelin-star chef Atul Kochhar has opened in Terminal 5 landside.
Shan Shui – a new Southeast Asian restaurant, which will open in Terminal 2 next month.
Food takeaway service via the app – Heathrow now offers passengers a food and drink pre-order service, which can be accessible on their mobiles via the airport's app. The app allows travellers to pre-order, check turnaround time and collect from a dedicated collection point.
JD Sports – known as the 'King of Trainers', JD Sports arrived at Terminal 2 last month.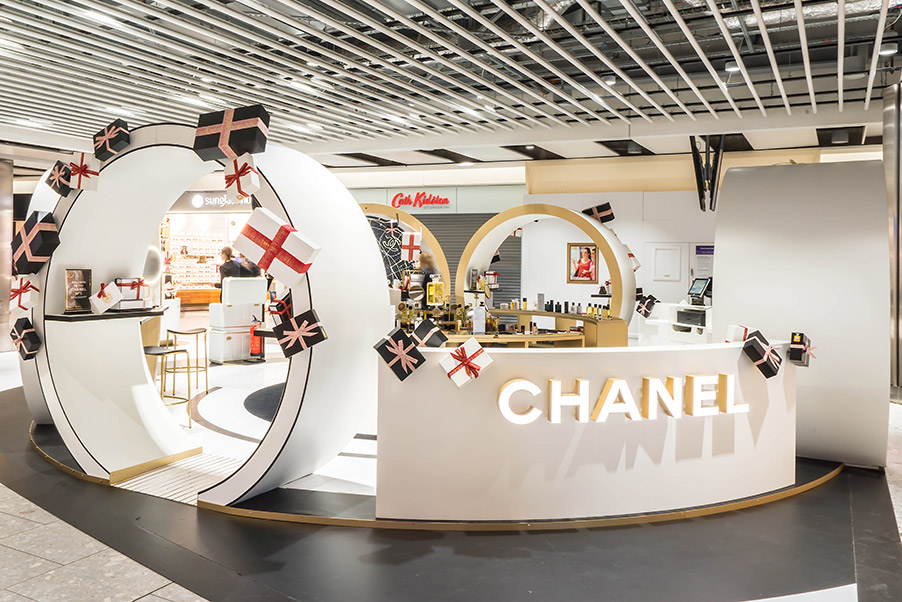 Chanel N°5 Spaceship Pop-up – to celebrate the 100th anniversary of the Chanel N°5 fragrance, a Spaceship pop-up has transported to the departure lounge at Terminal 5.
American Express' Centurion Lounge – located in Terminal 3, American Express opened its first Centurion Lounge in Europe at Heathrow in October, part of its signature airport lounge programme. Chef Assaf Granit of Coal Office in London will serve as the Executive Chef.
Paco Rabanne experiential concept – Paco Rabanne's latest fragrance, Phantom, has its own experiential activation on the iconic island location at Terminal 2 departures.
Heathrow has also recently launched Heathrow Highlights – an online guide to the best shopping and food and beverage options at the airport this Christmas.
Heathrow in Hosting Airport Coalition for 5th British-Irish Airports EXPO
The 5th British-Irish Airports EXPO will take place on 22-23 June 2022 at ExCeL London, backed by a Hosting Airport Coalition of Heathrow, Manchester Airports Group and Gatwick.
Key Strategic Partners are the British Aviation Group (BAG), the aviation trade association representing over 200 UK airport suppliers, and the Regional and Business Airports Group (RABA), the regional airports trade association of over 40 UK and British Dependency airports.
The 5th British-Irish Airports EXPO is the trade show for ALL stakeholders on the airport campus. It typically features up to 150 exhibitors and six conferences, and is attended by 2,300++ visitors.
Pre-register for the 5th British-Irish Airports EXPO >>
Exhibit at the 5th British-Irish Airports EXPO >>