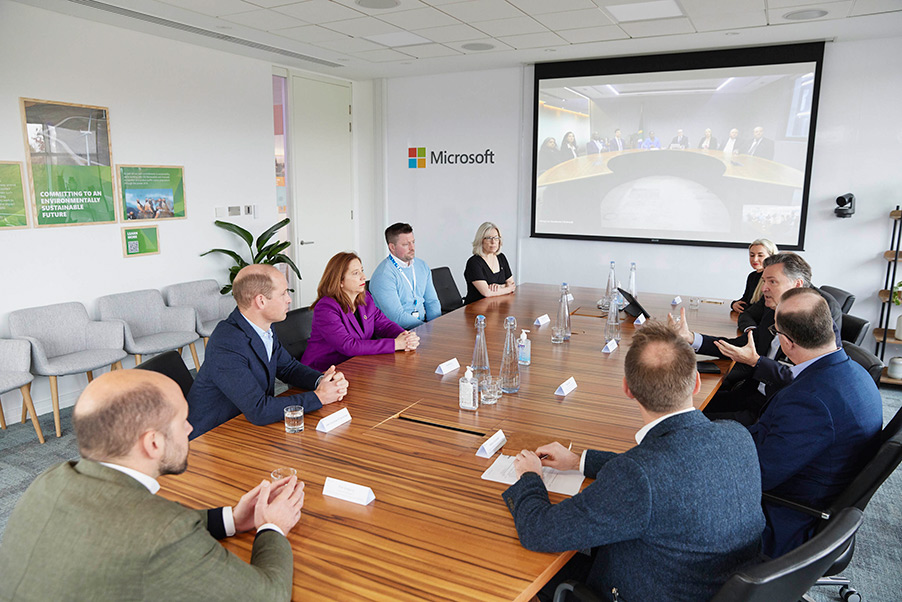 Heathrow has teamed up with Microsoft, UK Border Force CITES and Smiths Detection to deploy the world's first artificial intelligence system that spots and aims to stop wildlife trafficking through airports.
Heathrow has teamed up with Microsoft to trial the world's first artificial intelligence system to combat illegal wildlife trafficking. 'Project SEEKER' detects animal trafficking in cargo and baggage passing through the airport by scanning up to 250,000 bags a day. It recorded a 70%+ successful detection rate and was particularly effective at identifying ivory items such as tusks and horns. By identifying more trafficked items and earlier, authorities have more time, scope and information to pursue criminal traffickers and combat the $23 billion illegal wildlife trafficking industry.
In addition to Microsoft, Project SEEKER has been developed in partnership with UK Border Force and Smiths Detection and is supported by the Royal Foundation. Microsoft developers have taught Project SEEKER to identify animals or products such as illegal products used in medicines, and trials at Heathrow have demonstrated the algorithm can be trained on any species in just two months. The technology automatically alerts security and Border Force officers when it detects an illegal wildlife item in a cargo or baggage scanner, and objects seized can then be used as evidence in criminal proceedings against smugglers.
The Duke of Cambridge visited Microsoft HQ to hear about the potential of this technology as part of his work with The Royal Foundation's United for Wildlife programme. To support the development of this new technology, the Project SEEKER team was able to benefit from United for Wildlife's global network of expertise on the illegal wildlife trade. In addition, United for Wildlife will be working with its partner organisations in the transport sector to support the global roll out of the SEEKER capability.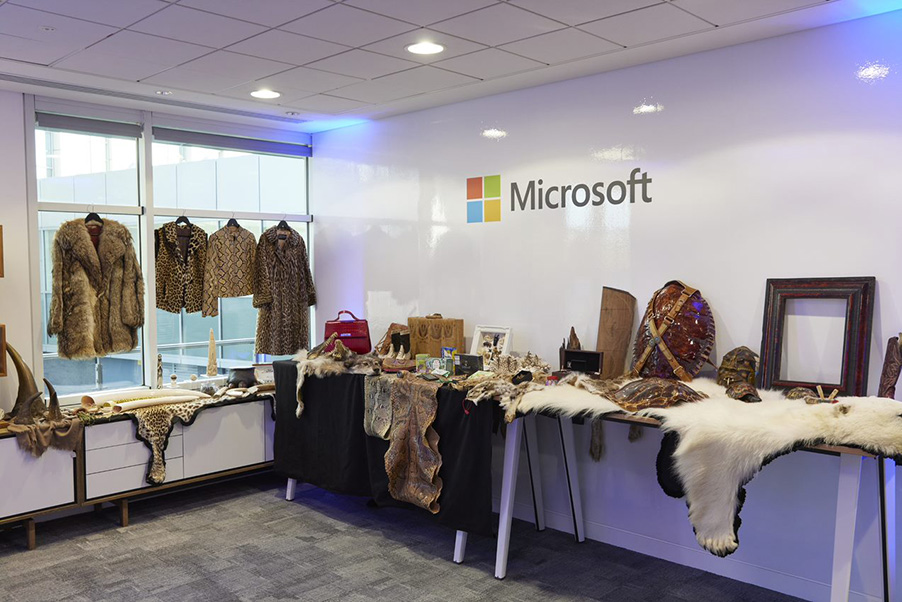 Jonathan Coen, Director of Security, Heathrow Airport, said: "Project SEEKER and our partnership with Microsoft and Smiths Detection will keep us one step ahead of traffickers, by exploring new technology that will help us protect the world's most precious wildlife. We now need to see more transport hubs deploy this innovative system, if we are to take meaningful action on a global scale against this illegal industry."
United for Wildlife aims to make it impossible for traffickers to transport, finance or profit from illegal wildlife products by building crucial relationships between the transport and finance sectors, non-governmental organisations and law enforcement agencies, and encouraging the sharing of information and best practice between these stakeholders. United for Wildlife has been working with organisations like Microsoft to raise awareness of technology that can support efforts to disrupt the criminal trade of wildlife products globally.
Following the pioneering trials at Heathrow, Microsoft is now calling on conservation organisations, law enforcement agencies and other major transport hubs to deploy Project SEEKER and help improve the AI model's capabilities.
Daniel Haines, AI Specialist and Project SEEKER Lead at Microsoft, said: "Illegal wildlife trafficking has a devastating effect for the decline of species and earth's natural environments. It is a complex illicit trade but with the right AI intervention deployed in the right places, we have a real possibility of dismantling it. Project SEEKER shows the potential for data and AI to enable enforcement teams to crack down on wildlife trafficking like never before. Improved rates of detecting illegal wildlife trafficking at transit hot spots is just the start. The data captured by authorities will allow them to create a clear picture of where smuggling starts, its routes and destinations, leading to a more effective and collaborative approach to stamping out these criminal networks."
Richard Thompson, Market Director, Aviation at Smiths Detection, said: "We're incredibly pleased with the initial results of this trial, which have been achieved by combining Smiths Detection's and Microsoft's technologies to create a usable solution for this very real problem. The trial has demonstrated that using AI-powered technology to automatically uncover threats and contraband significantly reduces operator burden. We're very much looking forward to strengthening our collaboration with Microsoft further as we work towards our respective ambitions of using AI for good and making the world a safer, better place."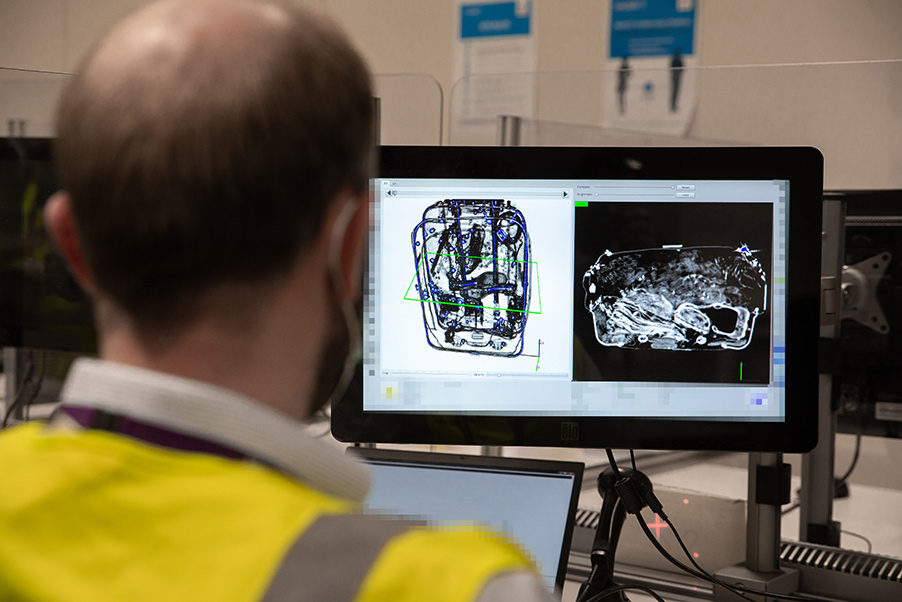 Heathrow in Hosting Airport Coalition for 5th British-Irish Airports EXPO
The 5th British-Irish Airports EXPO will take place on 22-23 June 2022 at ExCeL London, backed by a Hosting Airport Coalition of Heathrow, Manchester Airports Group and Gatwick.
Key Strategic Partners are the British Aviation Group (BAG), the aviation trade association representing over 200 UK airport suppliers, and the Regional and Business Airports Group (RABA), the regional airports trade association of over 40 UK and British Dependency airports.
The 5th British-Irish Airports EXPO is the trade show for ALL stakeholders on the airport campus. It typically features up to 150 exhibitors and six conferences, and is attended by 2,300++ visitors.
Pre-register for the 5th British-Irish Airports EXPO >>
Exhibit at the 5th British-Irish Airports EXPO >>