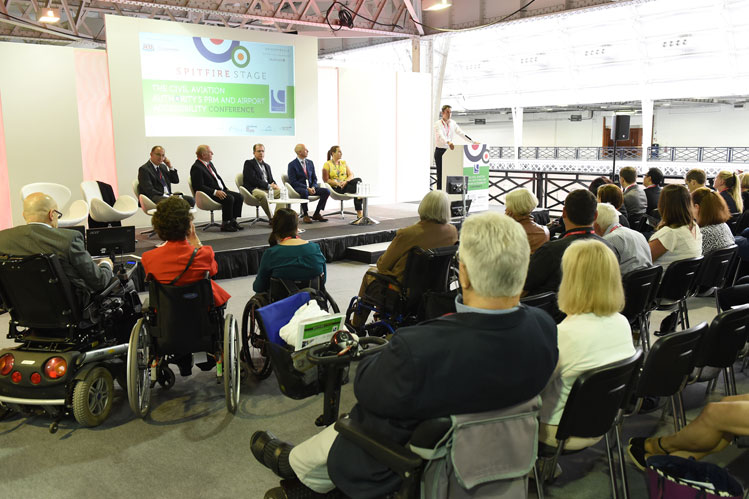 The second in this conference series comes at a crucial time following the launch of the UK Government's new aviation strategy "Aviation 2050" which clearly sets out "the Government's plans to make the transport system across all modes work better for disabled people."

Organised with the Civil Aviation Authority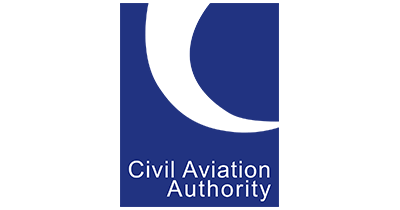 "Working with all air transport stakeholders to ensure everyone has fair access to air travel"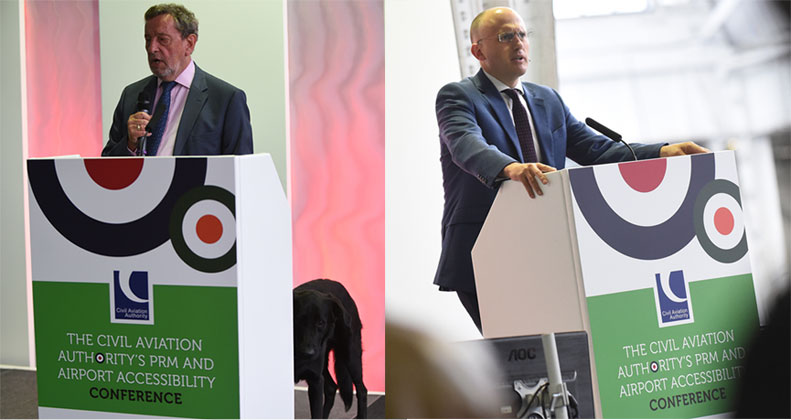 The second in this conference series comes at a crucial time following the launch of the UK Government's new aviation strategy "Aviation 2050" which clearly sets out "the Government's plans to make the transport system across all modes work better for disabled people." A White Paper on the Aviation Strategy is due out shortly after this conference.
Attendance at this event is entirely free of charge and is open to all aviation stakeholders and interest groups. Speakers at the 1st Accessible Airport Conference at the Heathrow-hosted British-Irish Airports EXPO in June 2018 included:
Richard Moriarty, Chief Executive, UK Civil Aviation Authority

Rt Hon The Lord Blunkett, of Brightside and Hillsborough – Chair, easyJet Special Assistance Advisory Group (ESAAG)

Ian Cairns, Customer Director, easyJet

Jonathan Coen, Director of Customer Relations and Service, Heathrow Airport

Graham Corfield, CEO Aviramp

William Neece, Director of Airport Solutions, Ozion Airport Software

John Cherrie, Director, Bartrams Associates

Graham Race, Accessible Aviation Expert, Queen Elizabeth Foundation

Liz Kavanagh, Customer Experience Manager, Dublin Airport

Ian Sherriff, Chair of the Prime Minister's National Air Transport Dementia Group

Chris Woodroofe, Chief Operating Officer, Gatwick Airport

Nikki Barton, Head of Terminals, Gatwick Airport

Phil Holder, Head of Operations Support, Bristol Airport

Niall Maloney, Operations Director, Shannon Airport

David Feltham, Director of Passenger Experience, Edinburgh Airport

Hazel Screech, Customer Experience Manager, AGS Airports, Southampton Airport

Michelle Foster, Head of Operational Planning, Customer Service Team, Manchester Airport

Confirmed keynote: June 2019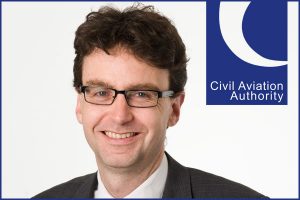 FREE ATTENDANCE * PRESENTATIONS INVITED
Case studies and great ideas for presentations are invited from all air transport stakeholders and interest groups. Attendance at this event is entirely free of charge and is open to all.
---
You can view "The Civil Aviation Authority's PRM and Airport Accessibility Conference" 2018 agenda here ».