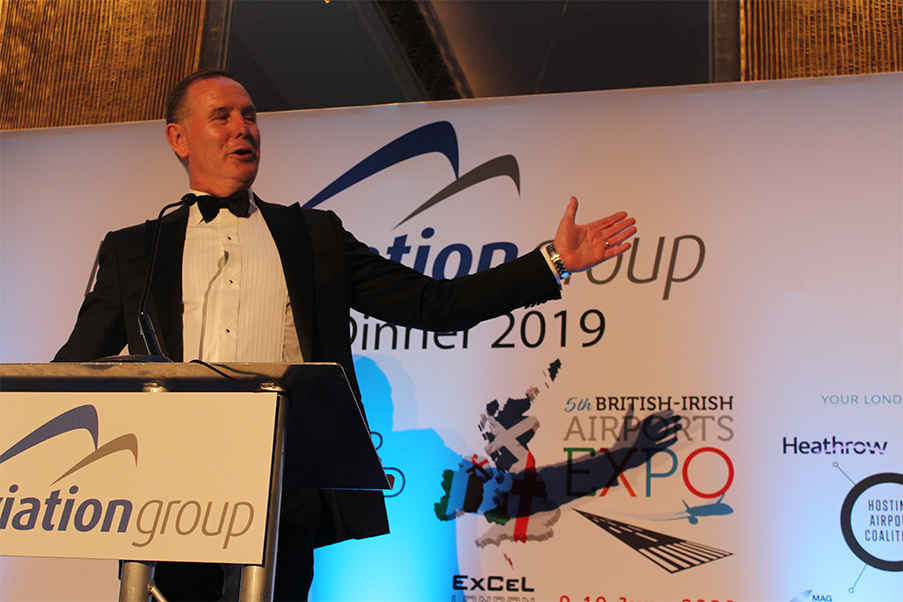 (Co-sponsored by the British-Irish Airports EXPO, Gardiner & Theobald, and AAC)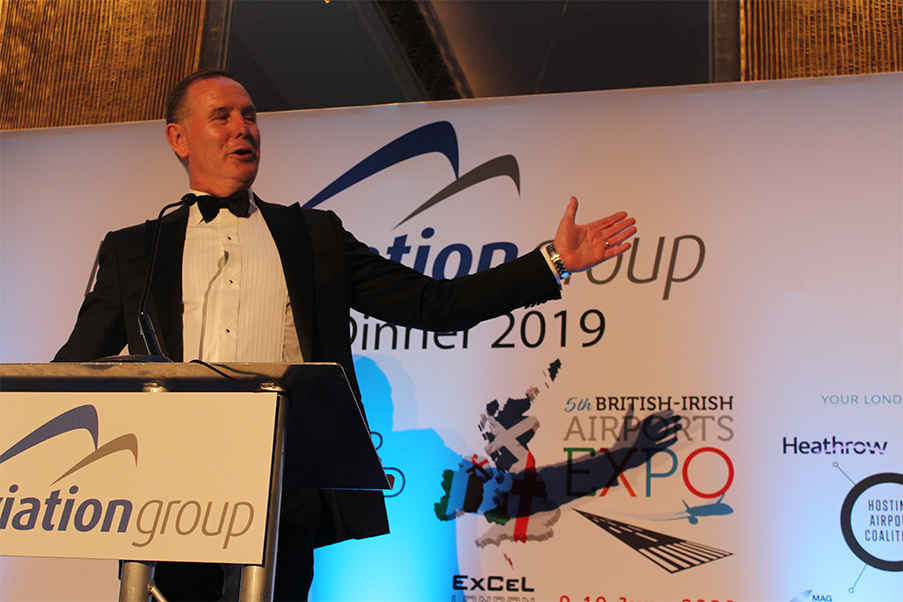 Park Lane Hotel 26 September 2019: This year's landmark 21st British Aviation Group Annual Dinner maxed-out at nearly 400 airport industry guests and representatives of UK airport supply chain companies. Tony Douglas, CEO of Etihad, was this year's star guest speaker – a highly appropriate choice given his deep understanding of the airports sector stemming from his past roles as chief executive of Abu Dhabi Airports and Heathrow.
In a week marked by the failure of Thomas Cook, the UK airport sector was keen to hear the predictions of this top airport leader-turned-airline boss. Douglas did not disappoint, asserting that demand for travel would maintain, especially with continuing development and affluency in Asia. But he also reflected how the average age of Etihad Aviation Group employees is just 31: "The message – right front and centre from Etihad's workforce is one of sustainability – it's up to you in the supply chain to drive the innovation and to contribute positively to the sustainability agenda, and give them the future they deserve."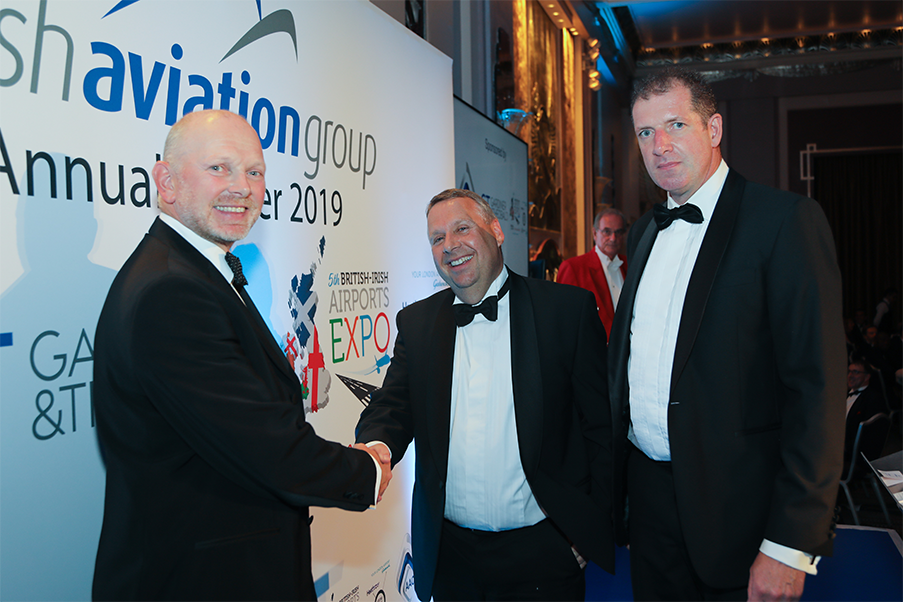 Jason Brooks, WSP's UK Aviation Sector Director (centre) steps up to accept the BAG Dinner Prize Draw win from Michael O'Callaghan, Director Kier and Deputy Chair BAG, and Iain McLean, the British-Irish Airports EXPO's General Manager.
WSP wins stand at British-Irish Airports EXPO ExCeL 2020
"We are delighted to accept the prize presented at the BAG Annual Dinner – a stand at the British-Irish Airports EXPO in 2020," commented Tim Morrison, WSP Aviation Director. "WSP is currently working at Heathrow, Gatwick, London-Stansted, London-Luton, Birmingham Airport and Dublin on airport expansion and redevelopment programmes, and we look forward to ExCeL, October 2020 to discuss our experiences with our key clients, stakeholders and professional partners."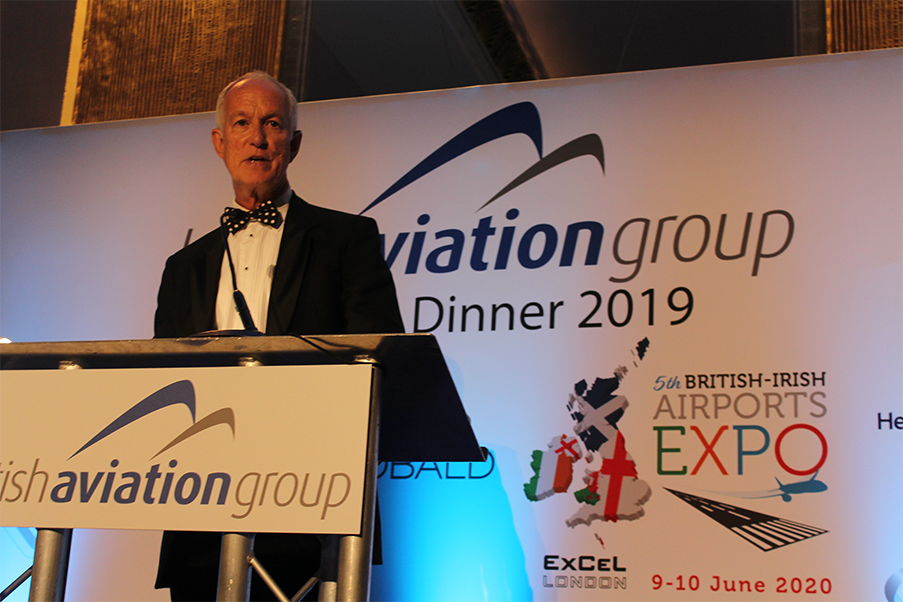 "Expectation BAG membership will exceed 240 by year-end!" – Mike Forster, BAG Chair
Presenting the "BAG Annual Report" the BAG Chair, Mike Forster explained that membership had been driven up from around 200 to 240 members in the last two years "reinforcing our position as the leading airport supply chain trade body." Forster then outlined a range of BAG initiatives:
"Recognising the UK remains the largest market for many members we have continued our focus on the larger UK airport groups – Heathrow, Gatwick and Manchester Airport Group, are all now BAG strategic members."
BAG's "industry support" for the new Aviation Export Board constituted by the DiT and DfT.
2019's launch of the BAG Scottish Region and preparing for the set uo of a new BAG Northern Ireland Region; making BAG "truly regional."
"Building on the success of previous years, we continue to collaborate with the British-Irish Airports EXPO, running a series of panel sessions with active involvement of BAG members as well as key UK airport clients."
£5,000 raised on night for Aerobility charity
Aerobility, the BAG-supported charity which offers all disabled people, "without exception," the opportunity to fly an aeroplane, also had a good night, with £5,000 raised in folding cash: "Without the support of the aviation industry – including BAG – this simply wouldn't be possible."