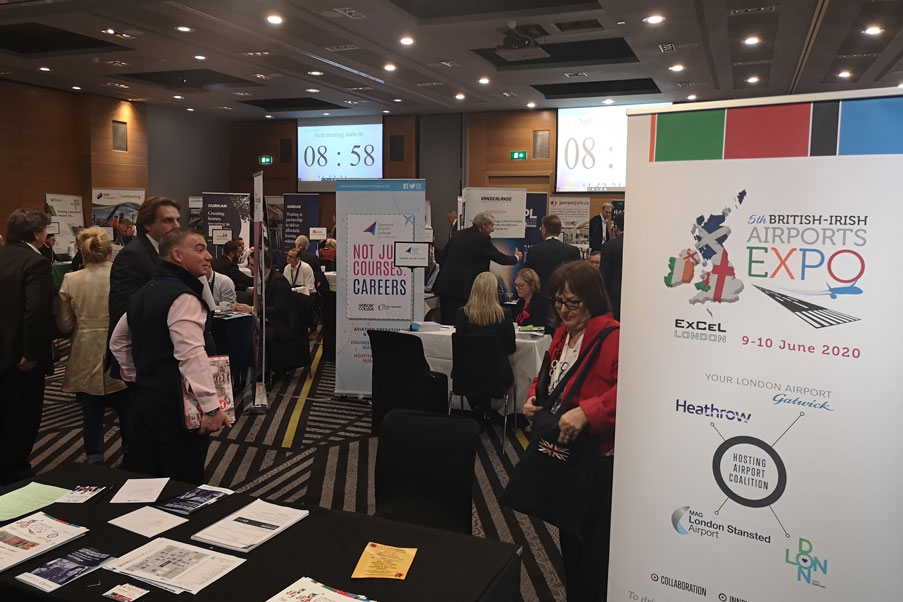 300 suppliers chase £600 million STN Transformation deals; British-Irish Airports EXPO exhibits alongside 35 buyers

35 buyers, led by London Stansted Airport, and other major partners such as MACE, Beumer, Omniserv, and Vanderlande met with some 300 suppliers at "Meet the Buyers 2019" staged at the Stansted Radisson Blu Hotel, 5 November 2019.
The British-Irish Airports EXPO, along with closely-held partner British Aviation Group, also exhibited. Manchester Airport Group's Stansted Airport is a member of the four airport "coalition" hosting next year's EXPO along with Heathrow, Gatwick, and London City Airport.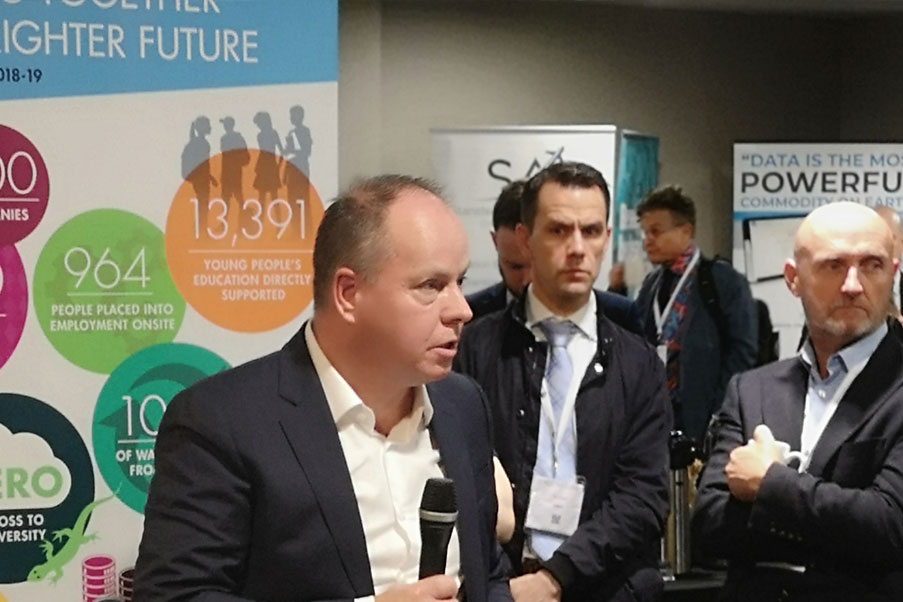 Stansted Chief Operating Officer, Steve Griffiths, briefed all buyers and suppliers on the opportunities centred on the £600 million London Stansted Airport Transformation Programme, framed by the construction of the £125 million new Arrivals Terminal, which is scheduled to be completed in Summer 2020.
When fully completed, the five-year transformation, which also includes a thorough reconfiguration of the existing terminal into a departures-only complex alongside an extensive range of other new facilitation and airfield infrastructure investments, will allow the airport to serve 43 million passengers – Stansted is forecast to pass the 29 million passenger threshold by end-2019.
USAF joins STN Meet the Buyers
Besides 35 buyers associated with Stansted and the Transformation Programme, Griffiths commended the presence of the USAF 48th Contracting Squadron which also attended the "Meet the Buyers" event from nearby RAF Lakenheath. The 48th Mission Support Group provides "logistics, contracting and engineering support for the USAF's largest wing."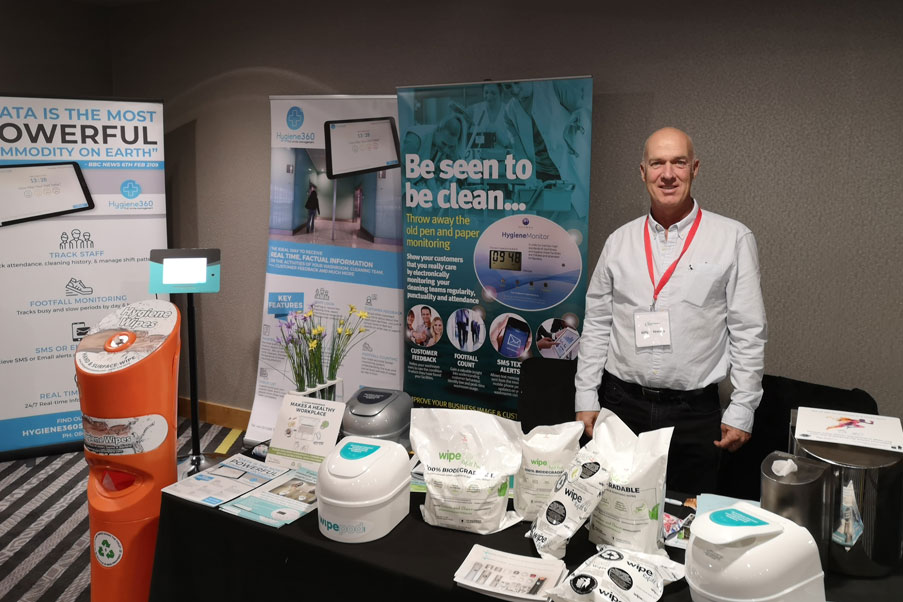 Next June's British-Irish Airports EXPO, which has moved from Olympia to larger premises at London ExCeL, now has over 30 exhibitors including the most recent signings of RiverOak Partnership, the group working to re-open Manston Airport, and The Hygiene Company – also one of the exhibitors at the Stansted "Meet the Buyers" event.
World Birdstrike Association becomes 6th stakeholder conference at British-Irish Airports EXPO 2020
Six conferences have been confirmed for The British-Irish Airports EXPO 2020 with a range of top specialist airport stakeholders, including the Civil Aviation Authority, the Regional & Business Airports Group (RABA = 40 airports), the British Aviation Group, UK Travel Retail Forum, the Metropolitan Police Aviation Policing Command, and the World Birdstrike Association.
World Birdstrike Association London Conference

3rd Accessible Airport Conference

4th Metropolitan Police Aviation Policing Command Airports Counter Terrorism Conference

1st Commercial & Retail Conference

RABA regional airports annual conference

British Aviation Group procurement conferences