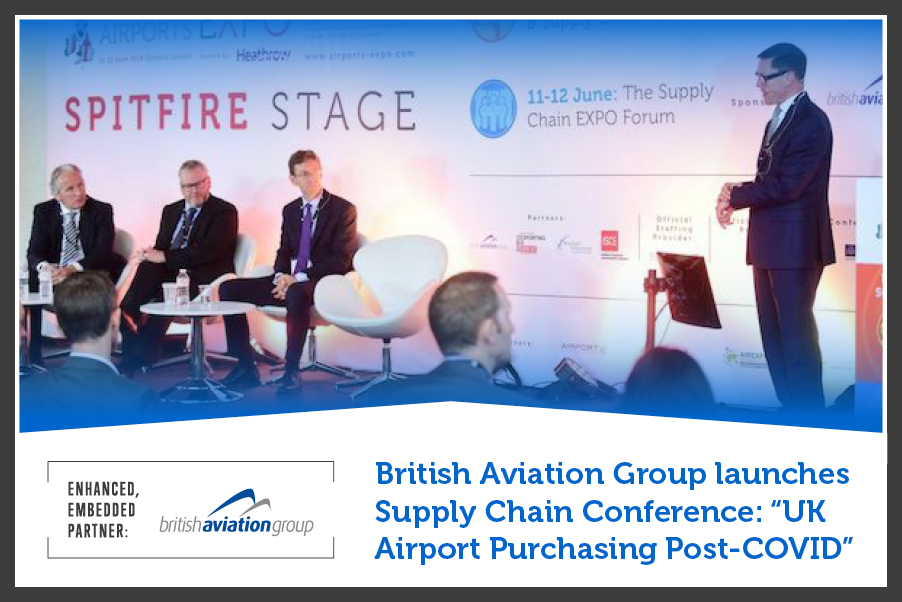 The British Aviation Group brings empowered airport purchasing directors to the stage at the British-Irish Airports EXPO, Olympia, June 2019: This strong line-up comprised Terry Fitzmaurice, Group Procurement & Contracts Director, Manchester Airports Group; Keith Letten, Construction Category Manager, Gatwick Airport; and Andy Haynes, Procurement Director, Heathrow Airport, chaired by Jason Fowler, Lead Aviation Sector Partner, Gardiner & Theobald and BAG Deputy Chair.

Following this year's near-total airports industry shutdown, the need is now greater than ever for British airport suppliers to directly engage with our own world-admired, homegrown airports industry.
BAG's "enhanced, embedded partnership" with EXPO
As a result British Aviation Group, the 240++ airport supplier trade association, has agreed an "enhanced, embedded partnership" with British-Irish Airports EXPO as a means of creating a showcase for its members alongside the British Aviation Group's "UK Airport Purchasing Post-COVID" conference.
Of mandatory interest to all suppliers, BAG's Supply Chain Conference, on 6 October at the EXPO, will engage with the UK's leading airport procurement and development executives, interviewed on stage by BAG Board Members, drawing on the close relationships forged by BAG's Airport Strategic Partnerships.
BAG members: 10% exhibiting discount
British Aviation Group's Airport Strategic Partnerships provide a conduit between the major UK airports and the wider supply chain of over 240 British Aviation Group members who also qualify for a 10% discount on published EXPO exhibition rates.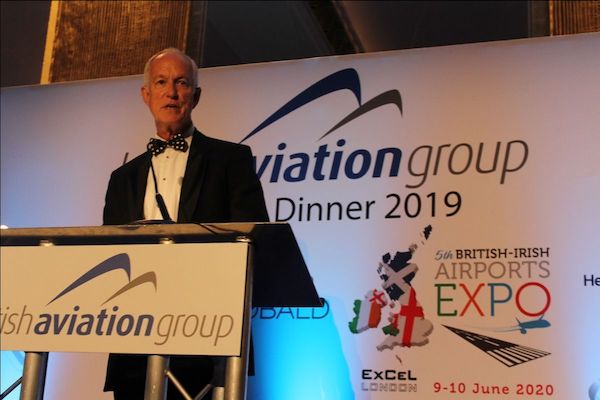 British Aviation Group's 240++ members qualify for a 10% discount on British-Irish Airports EXPO published exhibition rates.