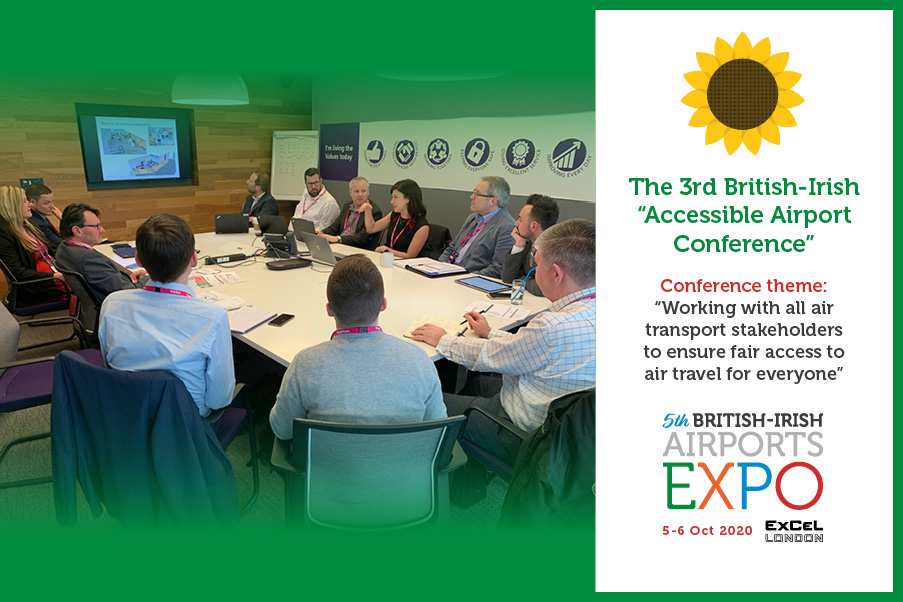 Formed after the 1st British-Irish Airports Accessible Airport Conference, the Panel of up to nine airports has become a regular, informal "information-sharing and catch-up."
7 airports participated in informal "information-sharing and catch-up"
Panel formed after the "1st Accessible Airport Conference" at 2018 EXPO (held in association with CAA)
Third meeting of Panel follows airport-hosted meetings at Gatwick (December 2018); Bristol (April 2019)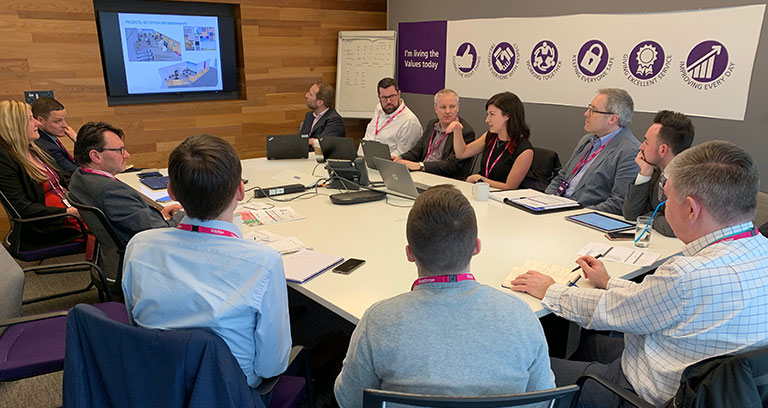 Formed after the 1st British-Irish Airports Accessible Airport Conference in 2018, the "British-Irish Accessible Airport Panel" has become a regular, informal "information-sharing and catch-up". The third Panel meeting, hosted at the Heathrow Compass Centre on 3 February, followed previous "innovation and best practice group discussions" hosted at Gatwick Airport and Bristol Airport.
The 3 February meeting of the Panel was chaired by Sara Marchant, until recently well-known to the industry as Gatwick's Accessibility Manager, but now holding the position as Customer Relations Manager with Heathrow.
Altogether 14 accessibility and operations experts attended the Compass Centre meeting drawn from Heathrow, Gatwick, Shannon, London Luton, Manchester, Bristol and Stansted. (Edinburgh and Southampton Airports are also regular Panel participants.)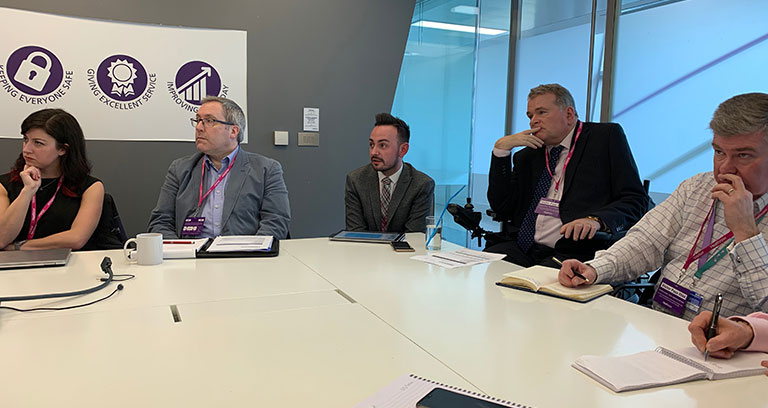 Major theme of deafness for Conference 2020?
In addition to the intelligence swapping, the Panel also discussed structural ideas for this year's "3rd Accessible Airport Conference" which takes place at the British-Irish Airports EXPO at ExCeL London, 6 October.
Previous deep-dive sessions of the "Accessible Airport Conference" have focused on Invisible Disabilities (the CAA launched CAP 1629 – CAA Guidance on Hidden Disabilities at the 2018 event), while check-point security was a major theme of the 2019 event which included a significant role for Peter Drissell, the CAA's Director of Aviation Security (Drissell was previously also the Home Office HR Diversity Champion).
One developing theme discussed by the Panel is to have a special conference session dedicated to deafness this year.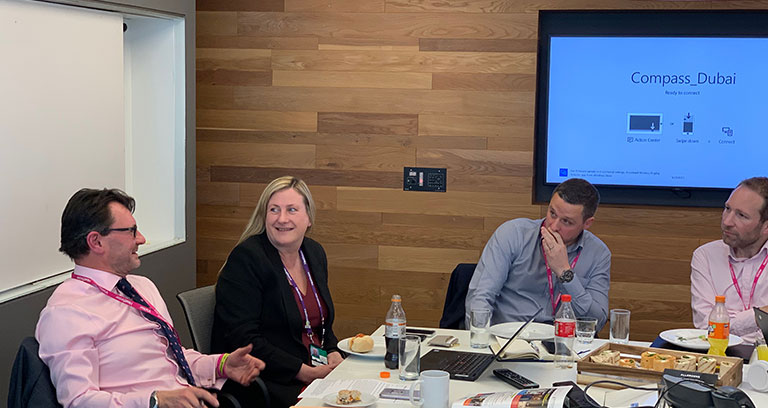 Keynote to follow Lord Blunkett and Frank Gardner
Previous Keynote Speakers at "Accessible Airport Conference" include Lord David Blunkett, Chair of the easyJet Special Assistance Advisory Group (ESAAG), and Frank Gardner, the BBC Security Correspondent and vocal blogger on his personal air travel experiences. Case studies and great ideas for presentations at this year's "3rd Accessible Airport Conference" are invited from all air transport stakeholders, including charities, suppliers and travel interest groups. Attendance is also free-of-charge to all-comers.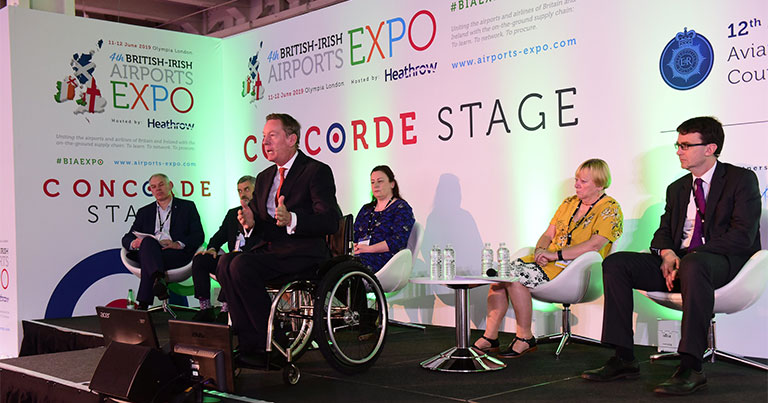 Resources – previous conference speakers
The 2nd Airport Accessibility Conference at the 2019 British-Irish Airports EXPO (organised with the CAA)
The Civil Aviation Authority's PRM and Airport Accessibility Conference at the 2018 British-Irish Airports EXPO