The 5th British-Irish Airports EXPO 2022 has now ended
Thank you to all of our partners, sponsors, exhibitors, speakers and delegates for making the show a big success!
Please subscribe to our newsletter to be kept updated.
Partnered with

Future Aviation Security Solutions explained: The £25.5m DfT-Home Office initiative driving aviation security innovation

The 4th annual all-stakeholder airport security meeting by the Metropolitan Police Aviation Policing Command
---
The Future Aviation Security Solutions (FASS) programme is a joint initiative between the Department for Transport (DfT) and the Home Office which aims to improve aviation security by funding and supporting the development of innovative science and technology.
The programme has £25.5 million in funding to invest over five years to provide new aviation security solutions – not just concepts – for the commercial airport market.
The programme will improve prevention of terrorist attacks on aviation and have a positive impact on passenger experience. Derbyshire-based Security Screening Technologies is one of the successful recipients of the funding for developing its step-on shoe scanner which uses sophisticated imaging so that passengers would no longer need to remove their shoes.
Draft plan for FASS-devoted sessions
Future Aviation Security Solutions programme explained: "A £25.5 million initiative driving innovation in aviation security" – presented by Chris Malbon, Team Leader, FASS, Department for Transport.
End-user discussions (large and small airports) focusing on the challenges and future opportunities for Aviation Security.
Product presentations by FASS-programme suppliers – what they are doing and the benefits of working with FASS.
Successful FASS product demonstrations.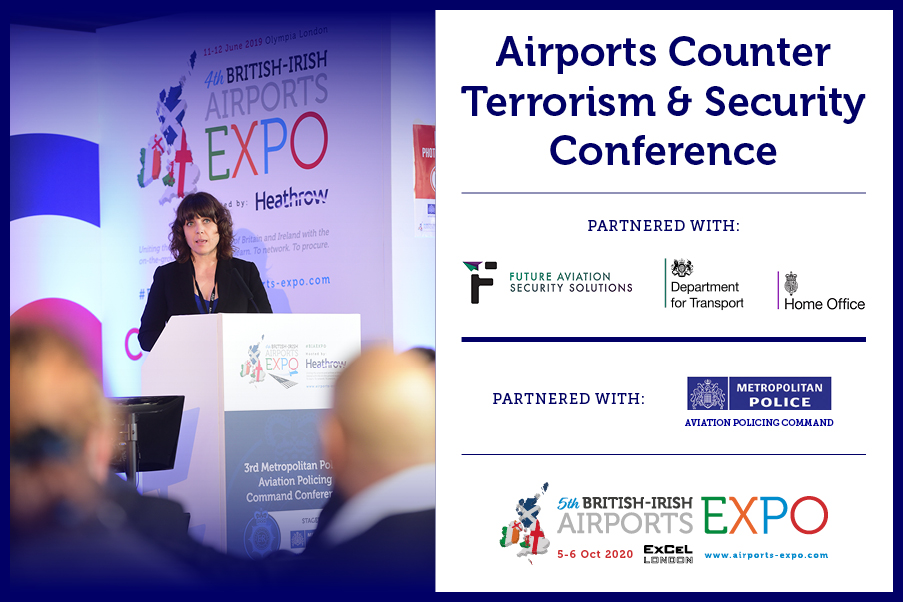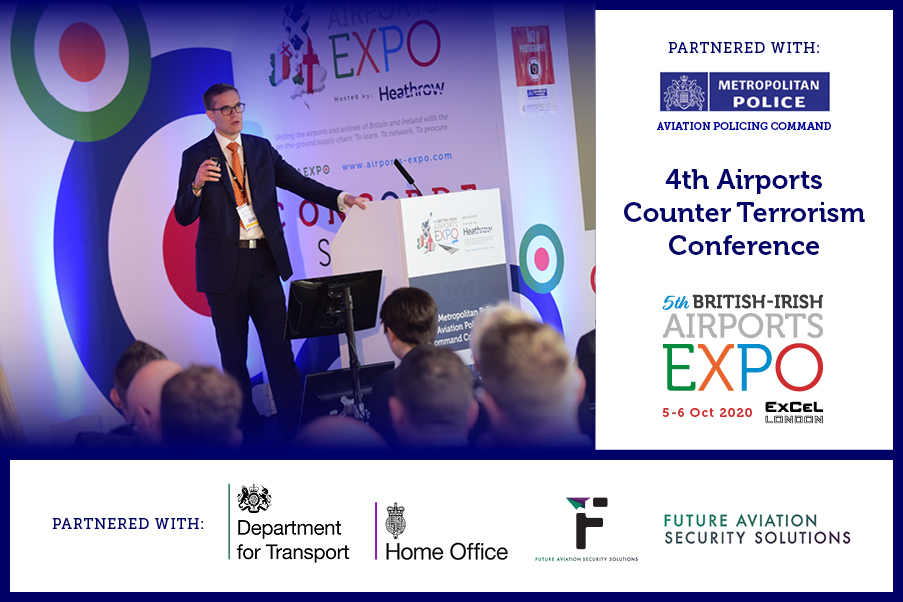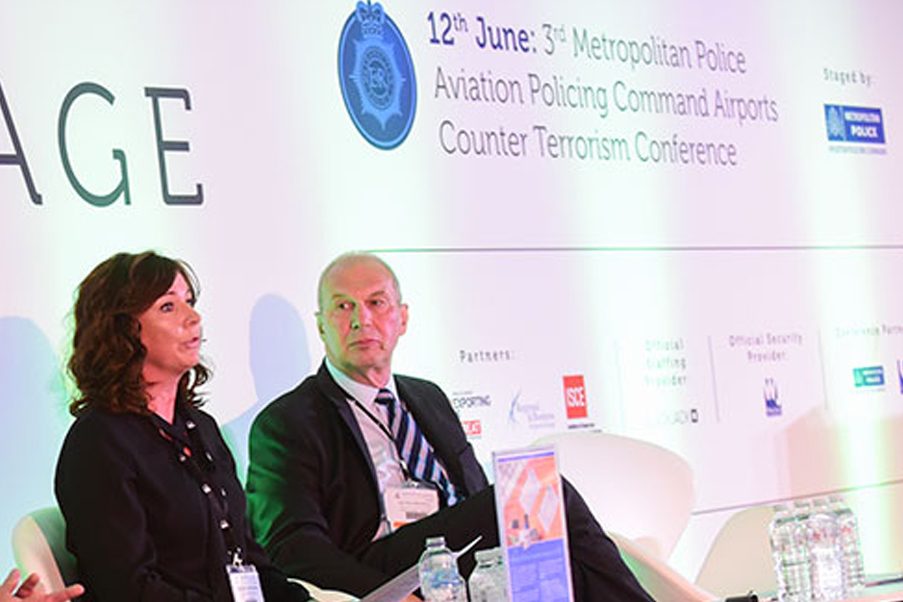 ---
Future Aviation Security Solutions explained: The £25.5m DfT-Home Office initiative driving aviation security innovation
For the fourth year running the British-Irish Airports EXPO hosts officers from airport police commands from across the UK, Counter Terrorism Policing, and other participants from the intelligence community including Centre for The National Infrastructure, Home Office, Department for Transport, CAA and a comprehensive range of airports from a cross the UK and overseas (including, in 2019, 12-stong dlegattion from Saudi Arabia's General Authority Of Civil Aviation (GACA)
Previous themes and keynote speakers
2019 Olympia London, hosted by Heathrow Airport: "Policing Drone Incursion at UK Airports" – Keynote Speaker – Chris Woodroofe, Chief Operating Officer, Gatwick: "The December 2018 drone incursion". + Peter Drissell, Director Aviation Security, Civil Aviation Authority.
2018 Olympia London, hosted by Heathrow Airport: "Working with all airport stakeholders to mitigate risk" – Keynote Speaker – Wilfried Covent, Senior Security Expert, Brussels Airport: "The 2016 Brussels Airport Bombing + Peter Drissell, Director Aviation Security, Civil Aviation Authority.
2017 NEC, hosted by Birmingham Airport: "The Insider Threat" – Keynote Speaker – Dr Sani Şener, CEO Istanbul Airport: "The 2016 Marauding Firearms Attack."