The 5th British-Irish Airports EXPO 2022 has now ended
Thank you to all of our partners, sponsors, exhibitors, speakers and delegates for making the show a big success!
Please subscribe to our newsletter to be kept updated.
Conference theme:
Business & technical innovation driving the renaissance of regional airports
Partnerd with: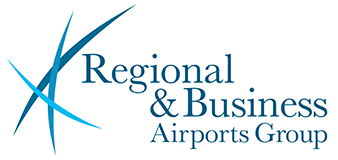 Partnered with
The Regional and Business Airports (RABA) Group
---
The Regional and Business Airports Group (RABA) represents 40+ UK and British Dependency airports with less than 3 million passengers per annum (See www.rabagroup.co.uk) The membership literally spans Land's End Airport to John O'Groats Airport – from the 11-strong Highlands and Islands Airports across to Belfast City – to the thriving new Stobart Aviation London Southend Airport.
Since the very first British-Irish Airports EXPO at the NEC, hosted by Birmingham Airport in 2016, the RABA AGM and Annual Conference has been sponsored and staged by the EXPO.
Previous specialist angled RABA conferences at the British-Irish Airports EXPO include:
Remote towers and modernised ATM at small & regional airports (The RABA Conference at the British-Irish Airports EXPO, hosted by Birmingham Airport, Birmingham NEC 2017)
The Heathrow Connectivity Conference (The RABA Conference at the British-Irish Airports EXPO, hosted by Heathrow Airport, Olympia London 2018)